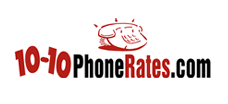 The great news for those businesses that are still looking to upgrade their VoIP service is that they can use SIP trunking.
(PRWEB) May 08, 2014
All businesses operate in very unique ways and each has their own budget. Telecommunication needs for a business is something that needs to be on the forefront to be able to be successful. However, sometimes the service can eat away at company cash with monthly bills. Many businesses have already discovered the benefits of using a VoIP service provider for the telecommunication needs. These providers help save businesses money by setting them up with a service that allows them to make calls via the internet. The great news for those businesses that are still looking to upgrade their VoIP service is that they can use SIP trunking.
SIP trunk providers works with an already in place PBX system. This means that clients do not have to spend a ton of money to upgrade to a completely new system. This benefits smaller companies the most. Along with the low rates, SIP trunk providers have great packages and additional enhancements that improve call and sound quality. Our analysts at 1010PhoneRates.com have put together a pairing of the best two SIP trunk providers for 2014. They looked at overall price, customer service, customer reviews and more. Switching over to a SIP trunk provider is simple if you know where to begin. Here are the top two that our specialists decided on:
1) BroadVoice
The best part about BroadVoice's SIP trunk service is that all of their packages include unlimited inbound calling minutes. Their packages are very fair and are some of the best on the SIP trunk market. BroadVoice has a great customer service team that is available and very quick to answer questions or any problems that occur. Their services are capable or working with almost IP-PBX system and they continue to come up with new and innovative technology to keep their customers happy and coming back time after time.
2) 8x8, Inc.
8x8, Inc. is one of the eldest companies on the market. Their SIP trunk products are great for businesses of any size. They provide all of the tools necessary to let businesses worry more about business and less about their telecommunications. The company has a reliable service that comes at a very cheap and monthly rate. Their customer service staff is one of the best on the market as well. Their team is very knowledgeable of 8x8 and all of their products and services. Requesting information and getting started with service is very simple.
The above providers have all of the necessities for businesses to continue to improve their telecommunications and relationships with clients. The signup and activation period is very quick and timely so that there is barely any time wasted in the process of getting the service set up. SIP trunk providers can save a lot of money for businesses of any capacity. People or businesses that are interested in learning a bit more about the above providers or other SIP trunking information, can visit: http://www.1010phonerates.com/sip-phone-service.html.