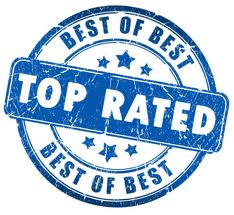 The list of the top wireless security systems for 2014 is a great new resource to help consumers educate themselves on the different types of wireless systems available to them.
Indianapolis, IN (PRWEB) January 23, 2014
Shopping for wireless security systems no longer involves extensive legwork or time on the phone and in meetings. Whereas the waiting time between payment and installation has been cut short, more and more consumers are looking for easier ways to secure their home from intruders. It's not enough that doors and locks have been reinforced. Some burglars and thieves have become tech-savvy and have found ways to gain access to people's property through tech-based techniques that aren't familiar to the average homeowner.
This is why SecuritySystemReviews.com wants to fill the need for a good information resource and expert advice hub for consumers looking into the security industry. It helps the consumers get the top home security system or office protection setup and at the same time levels the playing field for various companies competing for contracts.
Recently, the website has concluded its exhaustive and comprehensive review of the available wireless security systems for 2014 and has come up with an interesting list for first-time buyers and would-be upgrades. Essentially, potential buyers can look to the list as a starting point in making an informed decision on their wireless home security system. Experts have tried and tested various systems for the clients' benefits and to rank the companies on how they fare in the global arena. People should be aware of which companies are the best and which brand of wireless system is better overall than the rest.
Arming people with good knowledge and tools for deciding on their security shopping is a service the SecuritySystemReviews.com provides readily. Interested parties simply have to go to the website and see wireless home security reviews, rankings, pricing schemes and even special offers. Just like mobile apps stores that are constantly updated and monitored, the websites notifies followers of sales, trial periods and other great deals. This lets people save and budget their funds in installing the best wireless security systems for their home, office and property.
If consumers take a closer look and compare the brands that made the top of the list, it is clear that these are what make a good security brand:
1. Cellular network. The best kind of network for a comprehensive and solid wireless home security system uses its own GSM unit. Wi-Fi and other internet-based networks are too easy to hack and are too vulnerable for extended use.
2. Mobile apps. The most tech-savvy and best security companies offer mobile applications to consumers who want to monitor their home or office status on the go. Cloud-based services and streaming video or real-time events at home are just some of the advanced features that have catapulted certain brands to the top of the list.
3. Pricing. Competitive pricing on security packages can be found in the wireless home security system reviews and the value the package presents. Conscientious and careful buyers can list the features they get for a certain price in this company and compare with other service providers. In the end, informed consumers aren't after savings but value for money.
4. Support. Essentially, the company that can give users leeway in creating and installing the best wireless security system but at the same time give valuable support is the choice of many.
About SecuritySystemReviews.com
SecuritySystemReviews.com is designed to showcase the best expert advice on the available security systems in the market. Offering great reviews and helpful tips, lists and rules for buyers and interested parties, it's one of the best resources on the security system market. If there are mobile app top lists and rankings, there is SecuritySystemReviews.com for home protection systems.