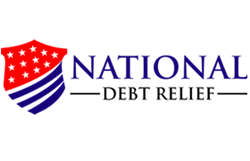 People should know that maintaining a well-thought out retirement plan is a three-prong process.
Los Angeles-Long Beach, CA (PRWEB) April 21, 2014
National Debt Relief shares the top 3 questions to test the personal finance IQ of Americans in the article "Three Questions To Test Your Personal Finance IQ". This is to better highlight the point that debt is still very much around everyday lives of people and that several factors contribute to it including high IQ about personal finance. These questions can be used as a barometer of how much people know about personal finance.
Here are the questions below that would help a lot of people do an insighting into their own personal approach in personal finance:
1.) What percentage of the income should be spent on housing?
This will probably be one of the biggest, if not the biggest purchase a person can make in a lifetime. This is in fact the dream of every American, a house of their own. But being the biggest investment does not and should not merit the biggest spending so much that you fall into the trap of what is called "house rich and cash poor." Mortgage or payments for your house should only be at a maximum 30% of the income.
Anything more than 30% is risky and might put the other payables and expenses in danger for lack of funds. There are more than just the house payments to think about. The cost of living encompasses basic necessities like food and water and clothing. The house needs electricity as well and there might be credit cards and student loans to pay off.
2.) Will saving 10% of the annual income be sufficient to retire and live the same lifestyle?
This is a tricky question as the answer depends on current situations and spending habits of individual consumers. People should know that maintaining a well-thought out retirement plan is a three-prong process. It is not solely dependent on the money that is tuck-in on a retirement fund every month. It consists of the 401k, social security and the retirement savings. It is the combination of these three that will eventually dictate the amount of money to be used after retiring.
Personal expenses also plays a big factor when talking about retirement. This is because as much as the funds dictate how much can be spent, personal expenses and the attitude towards it will be the deciding factor on what will be left. There can be more than enough for the expenses but spending most of them for non-essential items could leave you dry. This holds true for having just enough but living frugally could leave with you with more than enough. Knowing if putting aside 10% is enough from income depends on these factors.
3.) Is it better to have less money taken out of the paycheck for taxes throughout the year or to get a large tax refund?
It is better pay just the right amount if taxes because as much as it is exciting to see a large check for tax refund, there could have been other uses for those funds if saved up sooner. The interest alone could have helped save a few more dollars in the bank or used in other investment options.
These are just some of the ideas pointed out in the article. To view the full article, visit http://www.nationaldebtrelief.com.
National Debt Relief has been around helping people deal with their debt problems. You can call the toll free number 888-703-4948 to know more.