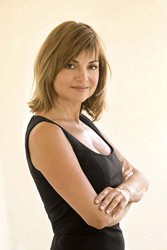 The Story Room digital marketing agency ups its game with top industry talent leading global brands.
MIAMI (PRWEB) May 29, 2019
TOP AGENCY LEADERS
MELISA QUIÑOY AND TIFFANY CHAPLIN JOIN THE STORY ROOM'S EXECUTIVE TEAM
The Story Room announced today that Melisa Quiñoy, former CEO of Dallas-based Dieste Agency and Tiffany Chaplin former Digital Account Director at New York's Merkley & Partners have joined the leadership team in newly created executive positions based in Miami.
Quiñoy will act as Chief Growth Officer and Chaplin will be Senior Account Director both reporting directly to CEO and Founder Antoinette Zel. Quiñoy will focus on a continued expansion of the creative digital agency's global and US business and Chaplin will lead the newly-expanded account services team overseeing new client acquisitions as well as current roster.
Given Quiñoy's robust 20-year career trajectory in both agencies and media networks as a senior strategic marketer and multi-platform media leader, she will have oversight of the strategic, media and growth needs of the multinational client roster of The Story Room, along with focus on new business for the digital marketing agency that has seen tremendous growth over the 3 years since it was founded.
"Melisa's arrival to the team has been nothing short of transformative as I knew it would be after years of working together at Viacom," said Zel. "She knows how to bring the sophistication and rigor of traditional media to today's world of needing to convert digital-first creativity to real ROI for our clients. She's a master at crafting cross-platform digital solutions based on cool creative ideas that drive bottom-line results."
Quiñoy said: "After years at large traditional agencies, I'm enthused to join a strong creative marketing agency like The Story Room in this executive position, and partner with Antoinette again to deliver on what we know is many clients' needs for idea-centric digital solutions that drive growth across all of the ecosystem."
Quiñoy has joined The Story Room from most recently A&E Networks as EVP Sales and Marketing, and prior to that, as CEO of Dieste, and while there, won AD AGE's Multicultural Agency of the Year. Prior to that she was EVP at Viacom, leading brand solutions and global partnerships in Europe and Latin America.
Chaplin with over 5 years of native digital expertise will now lead the agency's client services team overseeing such key clients as global travel brand Lonely Planet, Boston's America's Test Kitchen and Cook's Illustrated amongst others. Chaplin most recently was Account Director at Zimmerman Advertising and prior to Account Director at Merkley + Partners in New York where she handled the digital accounts for Mercedes-Benz and White Castle.
###
The Story Room is an independent US-based full-service digital agency that specializes in leveraging a brand's most interesting stories across digital touch points in highly creative and effective ways. Its client roster includes America's Test Kitchen / Cooks Illustrated, Lonely Planet Travel LLC, ACLU Florida, Viacom, Discovery Networks, NBC Universal Latin America and BBC Studios amongst others. With a virtual staff of about 50 native digital millennials, it is headquartered in Miami with teams in New York, Los Angeles and Mexico.
The Story Room