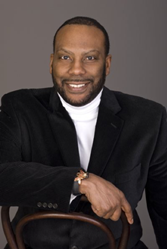 "He is an exceptionally talented physician and we are very excited to have his wisdom and experience on our team."Dr. Hung K. Cheung, MD, MPH, FACOEM, Founder and President
BALTIMORE (PRWEB) July 15, 2019
Cogency, today announced that Thomas K. Taylor, MD, MBA is joining the team as a new Senior Consultant in Cogency's Southeast Region. Well-versed in both business and medicine, Dr. Taylor has illustrated his expertise in the medical arena and earned a stellar reputation as a clinical expert and operational leader in primary care, obstetrics and gynecology as well as occupational and environmental medicine over the course of nearly 30 years. Dr. Hung K. Cheung, MD, MPH, FACOEM, CEO of Cogency states " We at Cogency are very excited to add a new specialist to our team of physicians- Dr. Thomas K Taylor! An expert in business and medicine, Dr. Taylor will bring an expanded level of occupational health experience to our clients nationally."
Passionate about his commitment to delivering quality health care to underserved populations, he has also worked with community health centers and non-profits to deliver primary care, obstetrical and gynecological care to help fill gaps within these communities. Further, Dr. Taylor has served as a clinical instructor to medical students and/or medical residents at a number of medical schools and hospitals. With his extensive experience and expertise, Dr. Taylor brings additional insight and understanding to Cogency's clients via public health and environmental medicine research and analysis.
Dr. Taylor received his MD from the East Carolina University Medical School, his MBA from the Scott Cole School of Business at Kennesaw University and a Master of Science degree from North Carolina A&T University. In addition to a full residency in obstetrics and gynecology, Dr. Taylor also completed a preventive medicine fellowship in Occupational and Environmental Medicine Residency at the University of Pennsylvania Perelman School of Medicine.
About Cogency
A Team to Stand With You in a Crisis
For more than 15 years, we have been providing high-value, medically-based counsel and solutions to our clients on a vast array of national and community occupational, environmental health and building science issues. This frequently includes an associated assessment, diagnosis and sampling of the properties, buildings or environments where our clients work or live.
Protecting your People, your Property and your Purpose.
To learn more, visit https://www.cogencyteam.com/