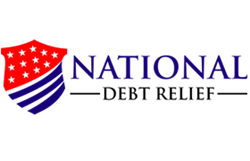 Personal finance is much like how a consumer treats personal health where an occasional check-up is beneficial.
Dallas, TX (PRWEB) June 28, 2014
National Debt Relief shares in an article published last June 26, 2014 the most common questions a college graduate has about credit. The article titled "3 Very Big Questions (And Answers) About Personal Finances" relates how personal finance is much like how a consumer treats personal health where an occasional check-up is beneficial.
The article explains that college graduates would have the most questions when it come to personal finance. One of which is the use of debit cards in lieu of credit cards. Considering all the debt that are going around attributed to credit card use, paying with debit card seems a great replacement to prevent unnecessary spending. Though there are truths to this logic, a credit card has distinct advantages over a debit card.
Credit score reflects the consumers' behaviour with credit. With this concept clearly defined, a debit card would not have any bearing whatsoever in credit scores. The article shares that proper use of a credit card can help the consumer build a good credit score. There are also reward systems in place that lenders use to promote the use of the card. Using the points to the advantage of the consumer can reap rewards down the line.
The article also pointed out the difference between bad credit and having no credit at all. Having a bad credit takes a lot of time to repair and could prevent the consumer to miss out on good interest rates when it is needed the most. This can happen when taking out payday loans or planning to buy a house with a mortgage loan from the bank. Bad credit usually means low credit score and low credit score in turn lead to high interest rate.
Another personal finance concern that the article touched on is the proper way of paying off credit card debts. The general rule is to always pay the bill in full once it becomes due. The logic behind this is that no matter how tempting it is to settle only the minimum amount, doing so would allow the lender to charge interest and other fees for not paying the full amount. This of course does not apply to special establishment promos like zero percent interest for a certain number of months.
The point system of the lender that is offered with the use of the credit card can also be an incentive to pay off the balance. The more it is used, the bigger the points get. These in turn can be used as cash rebates or rewards such as travel or other items that a consumer might find useful. This is one perfect example of how the credit card is working hard to the advantage of the consumer.
To read the rest of the article, click on this link: http://www.nationaldebtrelief.com.