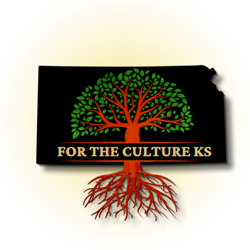 "We're proud to support Topeka's inaugural For the Culture KS Fest and strongly believe in its mission of expanding the diverse cultural offerings our area provides," said Sean Dixon, president of Visit Topeka.
TOPEKA, Kan. (PRWEB) May 18, 2023
GO Topeka and Visit Topeka today announced their support for a new first-of-its-kind festival celebrating African American culture and heritage, coming to Kansas' capital city this summer. "For the Culture KS Fest" (FTC KS Fest) – which will run from July 28-30, 2023, in Topeka, Kansas – will include not only musical performances and vendors, but networking and panel sessions focused on professional and personal growth for Black individuals.
"We wanted to create a sustainable art and cultural initiative for the state of Kansas that celebrates the positive influences in our local communities," said co-founder Rodney Harmon, a Topeka resident and Department of Justice Bureau of Prisons retiree, who has since dedicated his time to community volunteering and mentoring. "We've never seen Black culture represented on this scale before, and we wanted it to be more than a music festival. This is why we sought to include activities focusing on more than just performances, bringing together the intersection of art, business, health, and history of the African American community."
The festival will begin with an opening ceremony, held by local leaders from Kansas and abroad, at Topeka's Evergy Plaza. The three-day event will feature several musical performances from local artists: Kansas-native Justin Aarons, a Top 8 contestant on The Voice; saxophonist JahVelle, who recently performed at the NFL Draft; Topeka-native rapper Brandon "Bizzy" Evans, and more. Discussion panels, hosted by a diverse group of experts, will range from business development to personal wellness. Additional activities include a choir hour with participation from five different churches; a two-hour African American history bus tour led by local Topeka historians Sherri Camp and Donna Rae Pearson; an art exhibit at the historic Jayhawk Theater; and scholarship giveaways of $1,000 to three local high school students.
"Our vision for the festival is to create a platform for education, dialogue and opportunity by bringing a multitude of travelers to Topeka from across the state and abroad," said co-founder Mackenzi Mondesir, a Topeka resident that has made it a priority to incorporate social good throughout his career as a financial and banking professional. "We are dedicated to providing a welcoming space for everyone across the state, and beyond, to experience the joys, history and identity of African American culture through the arts."
Topeka played a vital role in the U.S. civil rights movement. The event follows the 69th anniversary of the landmark Supreme Court ruling that ended legal segregation in public schools in May 1954 – Brown v. Board of Education. The Brown v. Board of Education National Historical Site is located inside Topeka's Monroe Elementary, the segregated school involved in the court case, and features interpretive programs to educate and engage visitors on local and national issues relating to civil rights. Other landmark sites available to tour include The Ritchie House and Constitution Hall.
"We're proud to support Topeka's inaugural For the Culture KS Fest and strongly believe in its mission of expanding the diverse cultural offerings our area provides" said Sean Dixon, president of Visit Topeka. "From Fiesta Topeka to Pride Kansas to the upcoming Brown v. Board 70th anniversary commemoration, and other unique cultural events held here annually, the Topeka area continues to be a model for inclusive community celebrations that draw visitors from around the region and across the country. This July is going to be a big month for Kansas' capital city, so don't miss it!"
This festival comes on the heels of a boom in Topeka's arts and entertainment industries. The capital city hosted the first-ever state-wide Pride event in the fall of 2022 and boasts a vibrant and thriving entertainment and nightlife scene — including the art-and-mural-filled NOTO Arts and Entertainment District. Other monumental destinations include the Equality House, one of Topeka's best-known pillars of Pride and LGBTQ+ rights, and the East 6th business district, which offers 30 Spanish-language restaurants, retailers and bars. The city also annually hosts one of the Midwest's largest Mexican festivals, Fiesta Topeka, scheduled for July 18-22.
"I've been in Topeka all my life and have never seen a cultural celebration like this in the Midwest before," said Alonzo Harrison, owner of HDB Construction, the longest-running civil construction company in Kansas, and an FTC KS Fest board member. "I'm very proud of the work this group, along with our community, is doing to not only celebrate but also educate on African American culture. It's been a long time coming, and we want to do this right."
To learn more about FTC KS Fest, visit http://www.forthecultureks.org.
About GO Topeka
GO Topeka creates county-wide economic success for all companies and citizens through the implementation of an aggressive economic development strategy that capitalizes on the unique strengths of the community. GO Topeka operates under the Greater Topeka Partnership and is the leading economic development agency in the region. For more, visit GoTopeka.com.
About Visit Topeka
As Topeka's official destination marketing organization, Visit Topeka Inc. is dedicated to marketing the region as an exceptional destination for meetings, events, sports, and leisure tourism, thereby enhancing the local economy. Visit Topeka is a 501(c)6 nonprofit. Learn more at VisitTopeka.com.