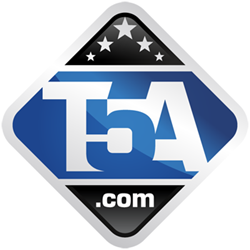 This new design was created specifically for our users using their feedback.
Cedar City, Utah (PRWEB) January 06, 2015
Top Five Awards today announced the launch of a new, redesigned, responsive, mobile-friendly version of their website http://www.topfiveawards.com. The cleaner, more attractive design provides visitors with a simplified and more user-friendly experience.
"This redesign is a culmination of three months of work to improve the quality of service we provide to our visitors," said TopFIveAwards Chief Executive Officer Scott Buehler. "We are excited that this version will maintain its usefulness and attractiveness regardless what device our visitors are using to view the website."
The site's simplified, updated look came from switching to WordPress, a content management system (CMS) that has many free, customizable, mobile-ready designs and themes. Rolling out in 2015, the TopFiveAwards website will include a new WordPress training section. The training will include videos, guides and tips to help the new user get comfortable with the WordPress content management system so they can make their own websites or blogs.
Another important benefit to the users of the TopFiveAwards website is the new review and rating system. This five-star rating system along with an all-new category ranking system allows users to submit quality ratings and reviews for their favorite products and services. Product and services with 5 stars are considered to have far above average quality and products with 1 star are considered having quality far below average. These ratings are then used to calculate one overall star-rating score between 1 and 5 stars for each product or service. An example of this rating system can be found at their InMotion Hosting review which shows a rating summary at the top and the ability to submit a star rating with 5 categories to rate this particular web hosting provider.
TopFiveAwards strives to provide the website user with quality reviews. There is a heavy emphasis on quality over quantity when posting a company's review of a product or service. New product or service reviews are posted daily and now feature rich media including video, images, styled markup and more. We listened to our user's feedback and have removed much of the distracting advertising on the site. By limiting advertising, TopFiveAwards can give priority to the reviews and the content therein.
"This new design was created specifically for our users using their feedback. A simpler design on a CMS allows for more frequent updates and makes the comparisons and reviews more attractive and accessible to our visitors which is our ultimate goal," concludes CEO Scott Buehler.
TopFiveAwards website has been redesigned with the user in mind – a simplified, responsive design allows the user to view the website on any size screen. Switching over to a content management systems allows the website to be easily updated on a daily basis. TopFiveAwards strives to be the only resource needed when seeking product reviews, such as their recently updated web hosting review section with other sections receiving weekly updates and news.
About Top Five Awards:
Top Five Awards features product and service comparisons that allow our visitors to make informed buying decisions about the products and services they are interested in. Started in 2010 as a place to consolidate Scott's reviews and guides into a single website, Top Five Awards has grown into an expansive resource for user-submitted product and service reviews.
For more information about TopFiveAwards, please visit the new website at t5a.com or follow us on Facebook (/TopFiveAwards), Twitter (@TopFiveAwards), GooglePlus (+TopFiveAwards) or contact Scott Buehler by email at press@topfiveawards.com.