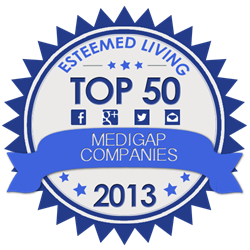 Medigap plans are a great way to secure your financial future while also, more importantly, taking care of your physical health.
(PRWEB) November 12, 2013
There are some wonderful benefits when purchasing a medicare supplement. Read more about medicare supplements by visiting 1-800-MEDIGAP.com.
Most Medicare Supplement plans are network free and the different plan types can range in the level of coverage and likewise in the out-of-pocket expenses and premium payments. One plan in Particular, the Plan F, has the most comprehensive coverage available. With this plan type, it virtually means that aside from your monthly premium, you would have ZERO additional out-of-pocket expenses. These plans are the most expensive, but many seniors take advantage of Medigap Plan F because they find it easier to budget a set monthly amount, knowing that no matter what happens that they will never have to pay more, than trying to account for all of the incidentals. Medigap plans are a great way to secure your financial future while also, more importantly, taking care of senior citizens physical health.
There are also Medicare-RX Prescription Drug Plans available that are separate, stand-alone plans, which are usually paired with a Medigap plan. It is the goal of 1-800-MEDIGAP to find a Medicare Prescription drug plan that is going to cover as many prescriptions as possible while leaving customers with the lowest possible overall out-of-pocket costs. 1-800-MEDIGAP believes in customer satisfaction and have a genuine desire to see that every senior searching for coverage strong financial future are able to receive the healthcare they need. J.D.Cline, 1-800-MEDIGAP CEO states, "We would love to partner with you to make this a reality. Our agents will take an assessment of your needs and work with you to find the medicare insurance plan and supplemental coverage that is right for YOU".
1-800-Medigap compiles the best plan options and helps to remove the time consuming hassle of shopping around for a plan. 1-800-Medigap has professional agents that are knowledgeable, insightful, and ready to give guidance on which plan options are best for specific situations. Seniors shopping around for plans could spend hours trying to compare supplemental insurance plans on their own. 1-800-MEDIGAP was created with the purpose of to make the insurance search smother and less time consuming. No matter what insurance carrier a consumer chooses to go with, the facts are the facts. Don't miss your opportunity to sign up for medigap supplemental insurance today.