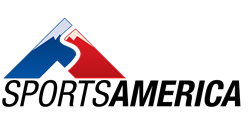 Top ski resorts have their opening day set as soon as November 1st, 2013 for early fall skiing.
(PRWEB) October 23, 2013
Top ski resorts across the western United States and Canada are starting operations for the 2013 and 2014 ski season. Several ski resorts have their opening day set as soon as November 1st, 2013 for early fall skiing.
It is common for major ski destinations to open between late November and early December. Ski and snowboard enthusiasts, who have been anxiously waiting for ski season to begin, are getting a special treat this season with several top resorts opening early this fall.
Copper Mountain and Keystone are two of the first top ski resorts in Colorado set to open November 1st, 2013. Arapahoe Basin, which is a smaller less known resort, claims to be the first ski resort open in the western United States for the 2013 and 2014 ski season and started operating lifts October 13th, 2013.
Mammoth Mountain, in central California, is close behind and is set to open their lifts November 7th, 2013. Several other top ski resorts plan to open before the 15th of November including Lake Louise, Breckenridge, and Winter Park.
Ski travelers who are anxious to get in their first turns in the season, and who are willing to chance early ski season conditions can save a lot of money by taking fall ski vacations. Compared to traveling during peak ski season months of February and March, travelers can find lodging discounted by up to 50% off during early fall. Lift ticket rates at most resorts are also discounted for early season skiing.
Sports America has ramped up operations in anticipation for the ski season and people in need of recommendations for their ski vacation packages. The office is now open seven days a week and is equipped with a 24 hour emergency line. Sports America is delighted to announce top resorts opening for early fall skiing.
About Sports America:
Sports America specializes in ski vacation packages throughout western North America. Our special contract airfares, tour operator lift tickets, special rental car/transfer rates all save you time and money. Knowledge, excellent customer service, friendly staff, great pricing, and the highest quality ski vacations since 1975. Whether you're planning a ski vacation for a group of friends, a company meeting, or a family vacation, one of our vacation experts will help design your perfect package. http://www.SportsAmerica.com