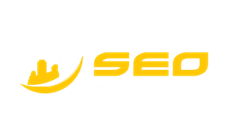 Legal and attorney SEO are fast becoming huge areas of focus for our business.
New York, NY (PRWEB) March 02, 2014
Founder Ken Clark and his team of experts immersed themselves in the legal digital marketing landscape and developed some very high performance models. SEO New York is now enrolling many top law firms in major cities all across the USA. The digital marketing landscape for law firms has changed drastically due to the launch of SEO New York's dedicated law firm SEO offerings. The company caters to legal professionals nationally, and focuses on high performance marketing and lead generation. For a lawyer SEO services can help to land new clients and establish authority in the industry.
Speaking about what separates the business from other SEO services lawyers might rely on, managing partner Ken Clark states, "We're engineers and scientists, not just parrots regurgitating information we heard. We use the scientific method in our approach. We hypothesize. We test. We develop theories. We test again over and over. Once this is done, we roll the strategy out to our clients. The legal industry is a premiere market, and we're excited to cater to legal professionals' needs. Legal and attorney SEO are fast becoming huge areas of focus for our business."
The business uses aggressive methodologies to deliver results, and employs a team of highly trained experts to make these results possible. The professionals behind the organization are constantly testing what works and what does not work when it comes to Google rankings for lawyers. Due to endless research and ongoing education, Clark and partners are able to discover exactly what helps to propel a law firm to the top of a search engines results page. Because of this successful technique, clients find themselves at the top of Google on both the national and local level. This helps to establish them as a premiere professionals in the field in their target markets.
The process of ranking on Google requires developing a hypothesis and testing out these different theories, carefully analyzing for effectiveness. Because Google is constantly shifting and adjusting algorithms, this testing is an ongoing process, and requires dedication on the part of the professionals who execute it. Instead of finding a strategy that works and using it month after month, the team at SEO New York continually innovates and finds the newest and most effective ways to make lawyers stand out on Google. They are highly passionate and well-educated about law firm SEO techniques.
Transparency is another unique and important component of the SEO New York business model. While many similar organizations are secretive about their methods, keeping clients on a "need to know" basis, SEO New York takes the opposite approach. The company believes in educating clients, allowing them to understand some of the methodology behind search engine optimization and lead generation in general. They gladly offer a step-by-step approach to each campaign they take on. Instead of remaining in the dark, lawyers who work with this firm are able to get a better sense of exactly how their firm look on Google. When it comes to SEO for lawyers, SEO New York is the go-to organization to trust. New York SEO services for lawyers have been revolutionized thanks to this new organization.
ABOUT:
TOPNYSEO.com was founded by Ken Clark, a leading digital marketer. After consulting for countless organizations ranging in size from ($1 million - $250 million) and working in-house for multiple companies and other marketing agencies he decided it was time to bring his talents and those of his team to the masses. The TOP NYC SEO team is compiled of the best talent money can buy. People who are truly passionate about seeing their work not only meet but also surpass the expectations of our clients. We are the fortune 500 internet marketing team that every successful small business can afford.