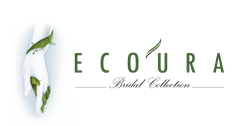 New York, NY (PRWEB) September 30, 2013
Ecoura supports and recognizes the United States' top hotels and the many that have made strides in protecting the environment. Ecoura, a leader in creating fine jewelry from renewed gold, decided to show particular recognition to ten hotels around the country that have been outstanding leaders in the field of energy and environmental design and quality. These ten hotels appeal to those individuals who - on the occasion of an engagement and/or wedding – want to particularly support these resorts for their efforts to maintain a world-class ambience while being mindful and caring of the environment.
Amongst this list, many of the hotels chosen are LEED-certified. Other hotels are over 95 years old and work in other ways at sustaining an eco-friendly resort or hotel and have won accolades. For the uninitiated, LEED, stands for Leadership in Energy and Environmental Design and is a multi-category, green building rating system developed by the U.S. Green Building Council.
LEED Certification is awarded to select properties based on their site sustainability, water efficiency, energy use and atmosphere, materials and resources, indoor environmental quality, and innovation in design for a new building, or innovation in operations for an existing building. Three of the ten hotels here are the only ones in the country that are LEED Platinum – a rare feat that is awarded for the highest standard for environmental design.
Here is Ecoura's pick for the top 10 eco-friendly and beautifully "green" resorts and hotels around the USA:
1. Bardessono; Yountville, Northtern California
Bardessono is a LEED Platinum - a rare feat as only two other hotels in the United States -- the Proximity Hotel in Greensboro, N.C., and the Bardessono in Yountville, Calif. -- have earned the designation. Along with its other unique qualities and beautiful setting, Bardessono does offer an excellent venue for weddings. Featuring 1,665 square feet of indoor space and over 4,000 square feet of outdoor space, distinctive venues at Bardessono include outdoor terraces, water elements, artistic landscaping, and a poolside patio. Whether couples are planning an intimate wedding, rehearsal dinner or a corporate retreat, the Bardessono staff will customize and serve the event to be uniquely the couple's own. Go to http://www.bardessono.com for more information.
2.Proximity Hotel, Greensboro, North Carolina
The First LEED Platinum Hotel - Named the highest rated "Green" hotel and restaurant in America, the Proximity Hotel uses 40% less energy and 30% less water than a comparable hotel of its size and location. Additionally, this is a AAA Four Diamond, locally-owned hotel that offers a glimpse of the future while celebrating the past. The hotel emphasizes sustainable practices, custom-designed furnishings, commissioned art and innovative designs while also accommodating special occasions like weddings, engagement parties or receptions. As a locally-owned boutique hotel, the hotel offers custom menus to fit any need or party size, from an intimate reception for 20 to a grand soiree for 400! As well, guests have the unique honor of celebrating in the first Platinum LEED certified green hotel in the country. For more information, go to http://www.proximityhotel.com.
3.Hotel Skyler, Syracuse, New York
Hotel Skyler, a boutique property, features a geothermal heating and cooling system. Sixteen vertical wells were dug just adjacent to the hotel and each well is 499 feet deep and there are 68 water-to-air heat pumps. Signage inside the hotel helps educate guests about how the geothermal system works. Hotel Skyler is the third hotel in the country to carry the LEED- Platinum certification. The Hotel Skyler is recommended for that special honeymoon or engagement party as it is not as oriented towards large events like a wedding. For more information, go to http://www.hotelskyler.com.
4. Stowe Mountain Lodge, Stowe, Vermont
Stowe Mountain Lodge offers the ideal Vermont wedding location. Located at the base of Vermont's most romantic and storied mountain resort, a wedding at Stowe Mountain Lodge is a perfect choice. Stowe also has continued their commitment to the environment. It was named a "favorite Green retreat" by Travel and Leisure magazine this year. In 2006, the resort became the first member of the Audubon Sustainable Communities Program's Private Sector Track, as well as Stowe Mountain Club's certification as a Signature Sanctuary. For more information, go to http://www.stowemountainlodge.com.
5. Inn by the Sea, Cape Elizabeth, Maine
With spectacular ocean views from all function locations, Inn by the Sea provides a dramatic and memorable backdrop for wedding receptions and fabulous wedding photography. The Inn by the Sea can accommodate weddings for up to 150 people in the ocean view rooms or tented on the lawn. For couples seeking a green venue in New England, Inn by the Sea has achieved both a Silver LEED(R) and a Maine Department of Environmental Protection Green Lodging Environmental Leader certification. For more information, go to http://www.innbythesea.com.
6. Hotel Felix Chicago, Chicago, Illinois
As the first hotel in Chicago with a Silver LEED certification, the Hotel Felix epitomizes these sustainable values. Even the artwork at this hotel is sustainable by using found and reclaimed materials like the sculptures, "Loren the Doorman," "Madeline, the Baker's Wife" and "Scrappy, the Dog", which all consists of pipes, buckets, drill bits and umbrella stands. The family of sustainable artwork reflects the whimsical and fun spirit of the Hotel Felix, so guests start feeling happy, naturally, from the moment they arrive. As more of a boutique hotel, the Hotel Felix makes an excellent honeymoon getaway or a great site for an intimate engagement or rehearsal dinner. For more information, go to http://www.hotelfelixchicago.com.
7. The Nines, Portland, Oregon
Portland, Oregon, is already known for its heavyweight green hotels, but the recently opened Nines (as in "dressed to the…") promises to raise the bar: it's set to be the country's most luxurious urban eco-property. The 331-room hotel is a LEED Silver–certified hotel, on the top floors of the Meier & Frank building (a former department store), recycled 90 percent of its construction debris; the on-site steak house uses local ingredients; and the lobby art, including a wooden stiletto shoe, is by Portland sculptors. The Nines features 13,500 square feet of sophisticated event space. The majestic Ballroom features 18-foot ceilings and gleaming Murano glass chandeliers, while the Gallery is ideal for smaller intimate receptions, decorated with ornate wall paper and floor to ceiling windows. For more information go to http://www.thenines.com.
8.The Broadmoor Hotel and Resort, Colorado Springs, CO
The Broadmoor Hotel is literally a national treasure and is listed as one of the prestigious historic hotels of America. A reputation of excellence, which spans almost 100 years, coupled with dramatic and thoughtful green renovations are what have propelled this resort toward its designation as the longest-running consecutive winner of both the AAA Five-Diamond award and the Forbes Travel Guide Five-Star award, the latter of which it has held for 52 years. From the stunning Lake Terrace Dining Room and rustic Cheyenne Lodge to lush outdoor lawns and terraces, The Broadmoor offers a variety of beautiful venues and picturesque locations for your Colorado Springs wedding. There are numerous locations located throughout the 3,000-acre Colorado Springs resort that can accommodate receptions and ceremonies from 20 to over 1,000 guests. Wedding specialists will assist couples in finding a location that suits their individual tastes and that comfortably accommodates the size of their wedding.
The Broadmoor is also happy to host rehearsal dinners, after-wedding brunch and other wedding-related events. The Broadmoor hosts about 100 weddings per year, and many are destinations weddings from around the world. For more information go to http://www.broadmoor.com.
9. Stablewood Springs Resort, Hunt, TX
This world-class destination resort in Hunt, Texas, encompasses 140 acres of a 543-acre private ranch rich with diverse wildlife and breathtaking scenery. Besides being the perfect place for corporate meetings and family retreats, Stablewood Springs Resort also makes an ideal setting for weddings. Choose from the spectacular pool area or the beautiful orchard overlooking the lake for an unforgettable ceremony. The resort staff can help arrange every detail of a couple's special day, from consultants and florists to photographers and musicians. Stablewood Springs also offers a premier wedding package, including accommodations in 6 of their 3-room villas – perfect for large wedding parties. For more information go to http://www.stablewoodspringsresort.com.
10. The Orchard Hotel , San Francisco, CA
The Orchard Hotel is family owned and managed and includes 104 guest rooms. The Orchard Hotel joins its sister property, the Orchard Garden Hotel in 'green' certification, earning LEED-EB (Leadership in Energy & Environmental Design) certification for an existing building by the U.S. Green Building Council (USGBC). LEED-EB is the USGBC's leading edge system for operating high performance buildings dedicated to whole-building cleaning and maintenance issues, recycling programs, exterior maintenance programs and systems upgrades. Its inspiration for meeting the LEED-EB guidelines comes from its 90-year-old owner, Mrs. S.C. Huang.
Located two blocks from Union Square and steps away from the Powell Street cable car line, the Orchard Hotel built in 2000 was awarded LEED (Leadership in Energy and Environmental Design) certification in 2009. The hotel is Energy Star rated 98 and is carbon neutral through 3Degrees Group, Inc. This upscale boutique property is a great site for an engagement party, rehearsal dinner or intimate wedding ceremony. For more information, go to http://www.theorchardhotel.com.