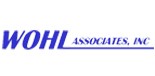 Bohemia, NY (PRWEB) January 22, 2014
Fresh and frozen pasta processing equipment can both be purchased used from Wohl Associates, including Toresani pasta machines. Machines may be used to mix, press, sheet, cut, dry blanch or package pasta. Equipment may handle both filled and unfilled pasta, including ravioli, tortellini, spaghetti, linguini and gnocchi.
Recently added to Wohl's selection of used processing machinery is a Toresani Four Punch Gnocchi Machine with Recycling Auger. This unit is capable of handling up to 300 pounds of pasta per hour and a 3" wide auger is included. The machine is constructed with stainless steel features. Additional pictures and pricing requests are available on the Wohl website.
An additional Toresani machine for processing gnocchi pasta that may be purchased from Wohl is the MAXIMI-P4S model. This Toresani pasta machine has a four head feature and is mounted on casters for mobility or portability. A top mounted hopper with a twin screw feed is used to move pasta efficiently through the machine.
For a completely different kind of pasta manufacturing machine, consider the La Parmagiana D80 Pasta Extruder. This unit is capable of handling 80 KG of dough an hour (or 175 pounds per hour). Features of this pasta equipment piece include two stainless steel hopper feeds that knead the dough as it moves and a side-mounted staircase and platform for employee inspection and control. The extruder on this unit may also be supplied with a cutting head.
For additional gnocchi machines, manufacturers may consider Wohl Associates' Pasta-Mat Four Up Gnocchi Machine which is portable and has a 12" feed hopper, or the Saima Tabletop Gnocchi Machine that is smaller and includes a stainless steel hopper. For longer pastas, the Stiavelli Verticle Form Fill Seal Machine may be used for packaging.
About Wohl Associates
Wohl Associates is a leading dealer in the used processing and packaging machinery industry. With a history and solid reputation spanning over 40 years, they have earned the trust of their clients by offering quality pre-owned equipment, expert customer service and invaluable knowledge to their customers. They treat each customer on an individual basis and customers are provided the highest level of service. With a large inventory including cartoners, ribbon blenders, stainless steel tanks, unscrambling tables, colloid mills and vitamin manufacturing equipment.
Wohl Associates has the pre-owned machinery to fit any production line. To view their inventory and learn more, visit them at http://www.wohlassociates.com/.