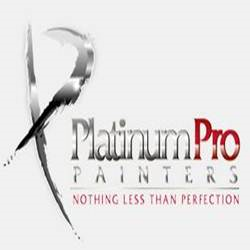 With the demand for homes in Toronto at a record level, housing costs will follow suit.
Toronto, Canada (PRWEB) June 24, 2014
Platinum Pro Painters (http://www.PlatinumProPainters.com), the leading residential and commercial painting/renovating company serving the Greater Toronto Area, is commenting on the soaring Toronto Real Estate market and what it means to those looking to sell their home.
Earlier this year, and for the first time in history, detached homes in Toronto reached an average cost of $1.0 million. If that wasn't enough to scare future home buyers, it now seems that $2.0-million homes are becoming more prominent in the market. While only 2.4% of all detached homes in the GTA sold for over $2.0 million, this represents a 37% year-over-year increase. (Source: Marr, G., "In Toronto housing market, $2 million is the new $1 million," Financial Post, June 4, 2014; http://business.financialpost.com/2014/06/04/in-torontos-housing-market-2-million-is-the-new-1-million/.)
"It really comes down to a demand thing," says Todd Lacroix, president of Platinum Pro Painters. "With the demand for homes in Toronto at a record level, housing costs will follow suit."
With May being the best month ever for Toronto real estate, there doesn't seem to be a slowdown coming anytime soon. Lacroix explains that this means homeowners looking to sell can really get great value for their home if they take the time to ensure everything is in good working order and the home has a certain amount of visual appeal.
"The opportunity for homeowners looking to sell is great," he adds. "If they can maintain their homes as far as ensuring things like the heating, ventilation, and air conditioning systems are functioning and all damage has been repaired, then there's a good chance the home can be sold at market price."
Lacroix also believes that aesthetic appeal plays a huge role, as buyers want to be sure that when they are spending record amounts of money on a house that they are getting maximum value. The smartest decision a homeowner can make, he notes, is to research painting companies and hire one to upgrade the paint on their home.
"Our painting service at Platinum Pro Painters knows the value of a quality paint job and how that elevates the aesthetic of a home," Lacroix concludes. "But the painting service doesn't have to be extensive. Whether touching up a front door or doing interior painting in a bathroom, it's these small jobs that can really make a difference."
Platinum Pro Painters is the premier painting and renovating company serving the GTA and surrounding areas. With more than 60 years of industry experience, Platinum Pro Painters offers its clients a full range of professional residential and commercial services, including exterior and interior painting, ceiling painting, epoxy floor coating, and popcorn removal. Platinum Pro Painters also provides a host of other services, such as driveway sealing, pressure washing, graffiti removal, vinyl and aluminium siding painting, and carpentry and home renovations. Areas served by Platinum Pro Painters' Ontario branches include Toronto, Oakville, Mississauga, Brampton, Cambridge, Kitchener-Waterloo, St. Catharines, Hamilton, Vaughan, Markham, Barrie, Orangeville, and Niagara Falls. To learn more about Platinum Pro Painters, visit the company's web site at http://www.PlatinumProPainters.com or call toll-free at 1-855-847-2468 (PAINT).