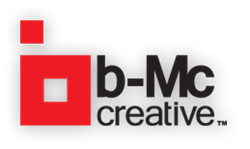 Video creates a human connection; it builds loyalty and trust.
Toronto, ON (PRWEB) May 06, 2014
On Friday, April 18, Google's Matt Cutts confirmed via Twitter that the search engine giant had penalized guest blog network PostJoint. PostJoint's website no longer shows up on the first page of search results for its own name. With PostJoint and several other guest blog networks taking a hit from Google, the advantages of pursuing video production for SEO are more apparent than ever before.
Bryan Bolan, founder and creative director of Toronto video production company b-Mc creative, says SEO video production holds virtually endless benefits for companies hoping to climb higher in search engine results.
"Video creates a human connection; it builds loyalty and trust," he says. "No other form of media can do that as effectively as video. About 96% of consumers find videos helpful when making purchase decisions online, and 77% of consumers consider companies that create online video as more engaged with customers."
Toronto video production company, b-Mc creative strives to create video content that will foster real connections between clients and their customers, Bolan explains. This is what sets b-Mc creative apart from other video production companies that produce marketing videos in Toronto.
"For us, the content has to connect with your audience on a human level," he said. "Don't sell, tell. Tell a great story and your audience will be engaged and share it with others. It's all about creating a human connection between audience and storyteller. There are many unique things about us, including our devotion to excellence, production experience and award-winning creativity. But it's not about us. It's about us finding what is unique with our clients, their culture, their goals and aspirations and turning that into unforgettable sight and sound."
About b-Mc Creative:
b-Mc creative is a professional video production company in Toronto that understands the ever-changing needs of companies looking to expand onto the web. It aims to create high-quality video SEO content that grabs the attention of potential customers and establishes an immediate connection. For more information on how SEO video production can benefit your company, visit http://b-mc.ca/.
Contact:
Bryan Bolan, Founder, Creative Director
b-Mc creative
164 Hamilton St., Toronto, Ontario
416-716-3255
info(at)b-Mc(dot)ca
http://b-mc.ca/