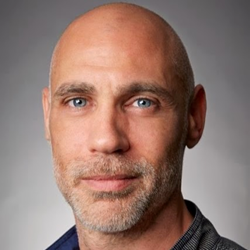 By bringing together Vordik and NorthPR, b-Mc creative will offer more robust multimedia marketing plans.
Toronto, Ontario (PRWEB) July 15, 2014
Today, the video production company announced a strategic professional partnership with web and mobile app development firm, Vordik, and digital PR firm, NorthPR. With the ever-changing digital landscape, the b-Mc creative team understands the importance of strategic alliances with firms in specialized fields so they can implement smarter, results-driven marketing campaigns for their clients.
By bringing together Vordik and NorthPR, b-Mc creative will offer more robust multimedia marketing plans. The three partners will work together to implement smooth and innovative digital experiences for their clients. Whether clients need a new cloud app with a compelling video to explain features of the app, and then share the news with top newsmakers and have strategic social media campaigns to get in front of key influencers, these three firms will all work closely together to implement a full solution with a strong impact.
This is something Bryan Bolan, Founder and Creative Director of b-Mc creative, calls "a win-win-win" scenario. Speaking on what the new strategic partnership will mean for b-Mc creative and its clients, Bolan said, "These are experts, driven by passion to deliver above and beyond products and services that only benefit and increase the growth and success of your business."
By offering digital marketing services through a single partnership, the b-Mc creative team effectively becomes a one-stop shop for their clients. Cutting-edge digital products, custom social media, and PR campaigns that let clients speak to their core audience: this is what the partnership does for b-Mc creative and all those who rely on their services. "To be recognized and now apart of this alliance is truly an honor," Bolan enthusiastically notes. "This is the best of three worlds, all wrapped into one."
About b-Mc creative:
b-Mc creative is a professional video production company in Toronto that understands the ever-changing needs of companies looking to expand onto the web. It aims to create high-quality video SEO content that grabs the attention of potential customers and establishes an immediate connection. For more information on how SEO video production can benefit your company, visit http://www.b-mc.ca.