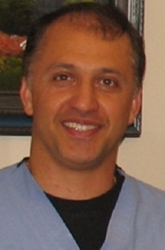 Torrance, CA (PRWEB) April 29, 2016
Dr. Robert Mondavi, one of the dentists in Torrance, is now offering comprehensive cosmetic dental treatments to improve smiles. Cosmetic dentistry is a fast-growing field as more patients are discovering the many different ways they can change and improve their smiles. This offer allows patients to learn more about the options currently available to them and which ones might work for their smiles.
"One of the reasons I love being a dentist is that the possibilities with your teeth are limitless," said Dr. Mondavi. "The high-end technology available today enables me to give you an amazing, healthy smile." He can lighten stains with professional-grade teeth whitening treatments or conceal chips and worn enamel with veneers. He can even straighten crooked teeth using a clear orthodontic aligner system called Invisalign.
Candidates for cosmetic dentistry include those who:

Have good dental and general health with no untreated dental disease
Are unhappy with their smiles
Have specific goals
Have reasonable expectations
About Dr. Robert Mondavi, Expert in Dental Veneers Torrance
A graduate of the University of the Pacific of San Francisco School of Dentistry, Dr. Mondavi has completed many advanced courses in dentistry, including Restoring Oral Bioesthetic Form and Function, Advanced Implant Training and Advanced Cosmetic Dentistry Training. He has built his practice on educational excellence and has treated thousands of patients over the course of 12 years. "I strive to stay up-to-date on leading-edge techniques and treatments. I'm always looking for ways to advance, whether it be from continued courses, other dentists, or through hands-on experience," he said.
Dr. Mondavi offers a wide range of dental treatments and procedures, including dental veneers, professional teeth whitening, Invisalign, orthodontics, Extreme Makeovers, crowns and bridges, all-ceramic inlays and onlays, gum treatments, dentures, night guards, athletic guards, root canals, Invisalign, and pediatric dental care. He uses an intraoral camera in the office to better diagnose and treat dental conditions.
Each patient is provided with a comprehensive treatment plan that addresses his or her specific concerns. "We listen to you, find out about your family and treat you like a friend -- personal relationships are just as important as professional relationships," Dr. Mondavi said. Personalized care results in personalized smiles that highlight the unique features of each patient.