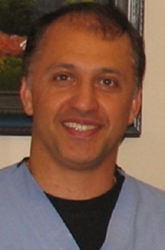 Torrance, CA (PRWEB) May 18, 2016
Torrance dentist, Dr. Robert Mondavi, is now offering a variety of dental restoration options. Teeth that are damaged and not restored can threaten dental health. They can become infected or broken, or they can be lost entirely. Restoring the teeth can not only prevent further damage, but it can also restore the function and appearance of the teeth. By offering a variety of dental restorations, Dr. Mondavi can restore teeth with minor to more severe damage.
"The field of dentistry is always changing, and because of that, I strive to stay up-to-date on leading-edge techniques and treatments," he explains. One of these advanced options is the Zirconia crown. This is a special material that looks exactly like natural enamel thanks to its translucent finish, is extremely strong, and remarkably durable. Dr. Mondavi also offers other restorations, including:

Dental bonding, which is often used to restore small areas of damage or to make aesthetic changes
Tooth-colored fillings to fill small cavities
Dental inlays and onlays, which can be used as a conservative alternative to dental crowns in areas too large to be corrected with fillings
"One of the reasons I love being a dentist is that the possibilities with your teeth are limitless. The high-end technology that is available today enables me to give you an amazing, healthy smile. Because my staff and I are trained yearly on the newest, most advanced procedures, I'm able to exceed patients' expectations," Dr. Mondavi said.
About Dr. Robert Mondavi, Orthodontist Torrance
Dr. Mondavi is a graduate of the University of the Pacific, San Francisco, School of Dentistry. He is committed to continuing education and has completed many advanced programs, including courses in cosmetic dentistry, dental implants, and oral bio-esthetic form and function. He incorporates the latest technology in his practice, but is more interested in creating dazzling smiles than in dazzling the patient. He offers extensive treatment options including intraoral camera diagnoses, restorative dentistry, dental veneers, dental crowns, dental bridges, dental veneers, inlays, onlays, periodontal treatments, dentures, night guards, athletic guards, root canal treatments, and Invisalign.