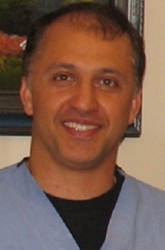 Torrance, CA (PRWEB) September 27, 2016
Torrance dentist, Dr. Robert Mondavi, is now offering comprehensive orthodontic treatments. The goal of orthodontic treatments is to straighten teeth, and align the jaw and bite. People who have a bad bite, which is called a malocclusion, are more likely to suffer from persistent headaches, abnormal wear patterns, and TMJD. Improperly aligned teeth also put a person's dental health at risk, leading to difficulty cleaning and a higher risk of periodontal disease and tooth decay.
Several types of orthodontic treatments are available, including:
1. Invisalign
One of the most advanced orthodontic treatment options, Invisalign uses clear aligners to shift teeth into a balanced position. Invisalign is smooth, comfortable, and nearly invisible for an orthodontic system that is popular with both adults and teens.
2. Braces
This traditional orthodontic treatment uses a series of brackets, bands, and wires. The archwires apply pressure to teeth to move them gradually over the course of treatment. Braces are ideal for more complex orthodontic problems.
By offering his patients more orthodontic options, Dr. Mondavi ensures that patients are able to find the treatment solutions that best meet their individual needs. "One of the reasons I love being a dentist is that the possibilities with your teeth are limitless. The high-end technology that is available today enables me to give you an amazing, healthy smile," said Dr. Mondavi.
Dr. Mondavi offers a wide range of treatments and services. "Some of our most asked about procedures include dental Veneers, extreme makeovers, cosmetic and restorative dentistry, crowns and bridges, all-ceramic inlays and onlays, implants, gum treatments, all periodontal treatments, dentures and partials, night guards, athletic guard, root canals, and Invisalign."
About Dr. Robert Mondavi
Dr. Mondavi has a reputation for making his patient's smiles dazzle. "Because my staff and I are trained yearly on the newest, most advanced procedures, I'm able to exceed patients' expectations," Dr. Mondavi said. A graduate of the University of the Pacific in San Francisco, Dr. Mondavi has continued his education and completed many advanced courses, including advanced cosmetic dentistry, restoring oral bioesthetic form and function, and advanced implant training.