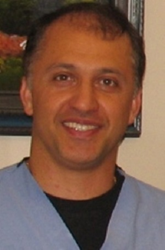 Torrance, CA (PRWEB) March 14, 2017
Dr. Robert Mondavi, dentist in Torrance, comments on the effects of e-cigarettes on oral health. Although many people are switching to electronic cigarettes as a healthier alternative to traditional cigarettes, a new study reveals that it might not be enough to protect their smiles from damage. According to the research, which is published in "Oncotarget" and explained on MedicalNewsToday.com, the vapor from e-cigarettes contains chemicals that could be just as, if not more damaging to oral cells as the chemicals in tobacco smoke. This damage could ultimately lead to gum disease and oral cancer.
The use of e-cigarettes has soared especially among teens in the last few years, from one and a half percent of teens using them in 2011, to sixteen percent of them using them in 2015. E-cigarettes consist of a battery-operated device containing a heating element and a liquid-filled cartridge. The heating element vaporizes the liquid, and the user inhales the vapor. There is no tobacco in the vapor, but it does contain nicotine, flavoring agents, and other chemicals. Due to their novelty in the market, few studies have been performed on their long-term safety. However, this study is helping to fill that gap in knowledge.
As the vapors are inhaled, they trigger an inflammatory response in oral cells, which are stressed. This leads to the type of damage that increases the risk of a variety of oral health problems, including gum disease, tooth loss, and oral cancer. According to the study, it took just three days for e-cigarette vapors to kill fifty-three percent of oral cells. More studies are needed to better understand the long-term risks and the potential for disease.
Dr. Mondavi offers personalized care for smokers and former smokers that can help them better understand and address their oral health risks. Dr. Robert Mondavi also offers comprehensive dental care, including:

Intraoral camera diagnosis
Dental crowns and bridges
Smile makeovers
Periodontal treatments
Cosmetic and restorative treatments
Dental inlays and onlays
Sports mouth guards
Root canal therapy
About Dr. Mondavi
Dr. Mondavi is a graduate of the University of the Pacific School of Dentistry, San Francisco. Every year, he completes more than the required annual number of further education programs, including restoring oral bioaesthetic form and function, advanced implant training, and advanced cosmetic dentistry training.