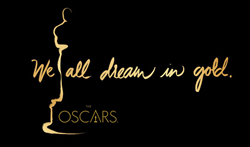 Irvine, CA (PRWEB) February 22, 2016
Tosi Health, a distinctive organic Health System announced today that their proprietary SuperBites would again be featured as the 'snack of choice' at the 88th Academy Awards.
SuperBites are energy-boosting snack bars, containing ingredients of chia and flax seeds. SuperBites are filled with rich components like Omega 3's, an essential fatty acid which can reduce blood pressure, stabilize blood sugar, increase metabolism and promote lean muscle mass. SuperBites are delicious as well as Gluten-Free and Vegan.
"We are so privileged to partner with the Academy Awards for our third year in a row. Our SuperBites are the perfect, healthy and delicious, back-stage snack that will add to the film industry's biggest celebration," said Stefanie Hults, Tosi Health, Co-Founder.
Tosi SuperBites will be made available in the greenroom, dressing rooms, and back stage for all nominees, including actors and producers as well as the performers and crew. Traditionally, less healthy foods have been offered at awards shows, but with the growing interest in keeping fit and eating healthy, more effort is being made to provide nutritious alternatives. Tosi SuperBites are not only delicious; they also provide sustained energy and amazing nutritional value.
About Tosi Health:
We created Tosi to help people. We are doctors, moms, health nuts, fitness gurus, and students who have sought out the best things you can do for your body. We made it simple, easy and true. Visit tosi.com for more information or to order products.
About the 88th Annual Academy Awards:
Since 1969, the Oscar show has been broadcast internationally, now reaching movie fans in over 200 countries. As the world marches forward, so have the Oscars. Oscar.com has long been an online companion to the broadcast, and Oscar's 2011's second screen experience garnered the Emmy Award for Outstanding Creative Achievement in Interactive Media. As time-honored Oscar traditions keep in step with new technology, 2016 Oscar content will be available on a multitude of devices to complement the 88th Academy Awards, airing LIVE Oscar Sunday February 28, 7e|4p on ABC.
For media inquiries, please contact:
Stefanie Hults
714.366.2552
Stefanie(at)tosihealth(dot)com