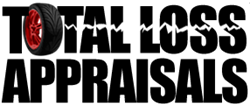 Don't settle your total loss claim before talking to TLA.
Atlanta, Georgia (PRWEB) March 31, 2015
Total Loss Appraisals, what they do and how they can help.
In the unfortunate event of a car accident, the damage to a vehicle may be so great that the insurance company declares it a total loss. If this happens, the insurance company will then offer the insured owner the actual cash value (ACV) of the car as it was immediately prior to the accident. To quantify the ACV of a vehicle, insurance companies are required to provide the insured owner with an appraisal report or market valuation.
Total Loss Appraisals can help accident victims – whose automobiles have been totaled – collect the fair amount of money for the value of their damaged vehicles.
Usually, insurance companies will hire an outside company to compile the data and provide an appraisal report. The report will include the vehicle's condition, equipment, and options, as well as a list of comparable vehicles and a market analysis within the area. Often, this estimation is significantly less than what the value of the vehicle actually is.
If the car owner believes that the insurance company's assessment is wrong or unfair, he or she can challenge the insurer's offer. By hiring their own independent auto appraiser to produce a counter-valuation, individuals are able to receive a second opinion in the form of an appraisal report and dispute the original ACV.
Total Loss Appraisals has recently launched an upgraded version of their website that offers users a straightforward, uncomplicated way to find out if they are collecting what they are truly owed by their insurance companies. Customers can send in the market valuation they received from the insurance company, and Total Loss Appraisals will review it and respond with their own quote for a fee of $50. If the resulting estimate is indeed more than the original appraisal, Total Loss Appraisals will then perform a complete USPAP car appraisal that the client can use to challenge the insurance company's appraisal. The customer's $50 original fee will go towards the cost of the full appraisal. Total Loss Appraisals will also provide their customers with a demand letter to submit to their insurers along with their appraisals. In addition, they will assist in negotiating and settling the claim under the customer's policy appraisal clause (first party claims). According to Total Loss Appraisals, their valuations are – on average – between 5 to 15% more than valuations from CCC, Audatex, and Mitchell.
Total Loss Appraisals hires only fully qualified and certified vehicle appraisers. They are headquartered in Atlanta and serve clients Nationwide. To order a report or for more information, visit their website, Total Loss Appraisals, or call 678-805-4066.