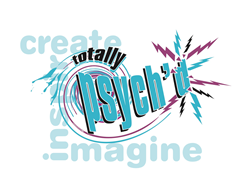 Do you really have time to be bored or is it time to get Totally Psych'd?
Orchard Park, NY (PRWEB) July 23, 2014
The founder of Success Stories, Inc., a healthcare management firm, has created a service called Totally Psych'd. With 35+ years in healthcare, Thomas P. McNulty has been an advisor in a variety of different ways. Out of graduate school at Florida State University, McNulty was a therapist at a private psychiatric hospital and later a counselor for teens with serious alcohol and drug addiction in Hollywood, Florida.
As a professional activist (formerly a consultant), McNulty has worked with start up companies as well as the large healthcare corporations. "In this field you find yourself attending many presentations, speeches and experts at podiums, usually obligatory but a chance to catch up on some sleep. They start with, 'I've been asked to keep this short' – it never is and they are extremely forgettable. Additionally, I've worked with young people trying to carve out a career path and many 50-something friends who have suddenly been displaced. What I came to realize and witness were common themes of lost inspiration, no motivation, innovation-deprivation and a sad sense of self. They have lost the vision, focus and energy to move forward," McNulty stated.
Totally Psych'd, as presented on the Success Stories, Inc. web site is not a speakers bureau; rather, it is a well-crafted presentation to targeted audiences designed to help others find their passion, their personal inventory of skills and a path to reinvention. McNulty has gathered a dozen theatrical, skilled and captivating presenters who can get their audience totally psyched to personal or community action.
"Imagine a group of high school seniors about to embark on a college path without any strong insight into what they might do well and enjoy. We all know the stories of students who have switched college majors and ended up taking six years to graduate – some with lots of debt, others with bewildered parents or both. You have to roll out of bed loving what you do. Today, happiness and creativity seem to be missing ingredients in our daily experiences. Maybe it's college freshman, a stale management team, a 'bored' board of directors, and a group of dreamers looking for a push or those recently fired or pink-slipped on a Friday by email. Too many good people don't know how to get emotionally and professionally jump started. They are fearful of their future or are oblivious about their true self-worth. Taking a risk seems impractical and frightening. They have family staring at them saying, 'well, what are you going to do today?' They avoid their friends because they want to avoid awkward questions about work. So, they sit around your house and play video games or they imply that it's your job to find them a job. Later on, they might be boomerang kids as you throw them into the market to reach new heights, they come back and land on your couch- cell phone in hand," McNulty commented.
Presentations are inspirational and entertaining. They can be interactive and are always dramatically theatrical. "We are here to fire people up, not do a PowerPoint, give them handouts and watch them forget what they heard by the time they hit the door. We don't have people looking at their watches, instead they are laughing, crying, getting ideas and you can see the expressions on their faces. It is the feedback actors get when they do live theater," said McNulty. McNulty started in talk radio in 1995 and has interviewed close to a 1,000 guests. He serves on area school boards and behavioral health committees and he notes that dropout rates are high because of despair and not creativity. For those 50-somethings, the creative skills have flatlined and embarrassment in social circles fosters depression.
Totally Psych'd match a presenter to the audience. Most presentations are 90-minutes and the fee is a flat and firm $1,500. According to McNulty, the single fee structure is market sensitive and avoids getting bogged down with clients and presenters.
McNulty created Success Stories, Inc. in 1990. He hosts a weekly health talk radio program, Spotlight on Health on JOY-FM for 11 years and received storytelling training as a Fellow in the Fellows Action Network of the Health Foundation of Western and Central New York. He is a Leadership Buffalo graduate of 2001. He is a professional photographer, writer, TV and film producer and incorporates images in some of his Totally Psych'd presentations.
The service is booking dates for the remainder of 2014 and into the first half of 2015. The service is available outside of the United States in English language only and as seminars on cruise ships. Travel fees are extra. To learn more, visit http://www.successstoriesinc.net or Totally Psych'd on Facebook. Email tomsuccess(at)verizon(dot)net.
Totally Psych'd is a copyrighted service of Success Stories, Inc., a healthcare management activist firm specializing in health, medical, behavioral health, life sciences, start ups and a wide variety of not for profits. Success Stories, Inc. is based in Orchard Park, N.Y. with operations in New York and Fort Lauderdale, Florida.
###