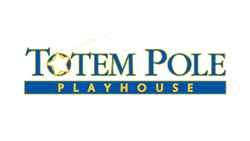 Fayetteville, PA (PRWEB) August 16, 2013
The show will go on at Totem Pole Playhouse in 2014 as the Board of Directors has announced that the theater will pursue its 64th season next year.
After reviewing financial results and noting the success of the 2013 season, the theater's Board of Directors has made the decision to move forward with a 2014 season. The Totem Pole Board can now focus on planning shows for next summer as well as continuing its search for a new artistic director and pursuing fundraising opportunities.
The Executive Committee of the Board of Directors has received and reviewed a number of applications for the artistic director position since accepting the resignation of Ray Ficca. Announcement of the 2014 season line-up and new artistic director can be expected during the fall.
The 2013 season at Totem Pole has become a story of many successes. Although its 2012 fiscal year was only nine months long due to a change of year-end date from December 31 to September 30, the theater faced a deficit position with a loss from operations of $191,500, outstanding line of credit debt of $150,000, and insufficient funds to continue operations into its 2013 fiscal year. The then-newly constituted Board of Directors undertook the ambitious Save the Theater campaign which, under the direction of Nathan Rotz, raised $339,000. These funds were used to address losses and debt to put the theatre in a position where a 2013 season was fiscally viable.
Thanks to a combination of decisions made by the Board of Directors, a schedule packed with fresh, high-impact programming and the operational leadership provided by Nathan Rotz as executive director, the theater is now solvent. Along with a clean line of credit, funds exist to provide sufficient means to continue operations into 2014 without deficit. Highlights of the 2013 season's milestones include:

A substantial increase in tickets sold for the season versus 2012, reversing a 25-year downward trend.
An increase in ticket sale revenue of 43% over 2012 to $921,064.08. This figure excludes contributions from the Save the Theater campaign, other donations and miscellaneous income such as concession sales, sponsorships and memberships.
Securing of $94,000 worth of in-kind contributions toward operations and productions.
Institution of a new patron experience initiative addressing all facets of customer care; from initial greeting, to attention to comfort and accommodation and even expanded concessions.
Implementation of an organization-wide re-branding campaign including a five-year marketing partnership with the Franklin County Visitors Bureau, signage, programs, promotional materials, and advertising.
Development of an expanded public relations outreach strategy that positions the theatre for growth and recognition locally, nationally and globally through over 30,000 different media outlets.
An increase in active, direct social media interaction from a monthly peak of 5,600 in 2012 to 155,000 in 2013 allowing the theater to better connect with both existing and new patrons for audience development.
Production of the biggest, boldest schedule in Totem Pole's 63-year history. Ten total shows, with a simultaneous run of three productions including a free children's show and the first ever partnership with Gettysburg's Majestic Theatre, required the employment over 180 individuals who contributed to the local economy.
With the decision to increase patron convenience by presenting each show in 2013 sixteen times, some audiences may have been given the impression that attendance was down. The numbers above show that although it was spread across more showings – some with sell-out crowds and some that were more intimate – attendance in total was indeed up, and the community remains excited about having professional theater in its backyard.
The bottom line is that no theater can survive without audiences. The Totem Pole Board of Directors is grateful for the support and dedication of the community and looks forward to continuing the spirit in 2014.