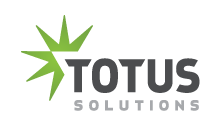 TOTUS Security Platforms™ are designed for deployment at vehicular and pedestrian entrances, exits, areas of higher traffic, emergency communication locations, attendant booths, bus stops and transit stations. - Gregory G. Williams, President and CEO
Austin, TX (PRWEB) November 12, 2013
TOTUS Solutions, the award winning leader in outdoor lighting based security platforms, will be featured during Secured Cities 2013, the premier conference in urban security for municipalities, university and healthcare campuses, and transit organizations.
"Increased security challenges for outdoor campus applications are a growing concern for schools, universities and healthcare facilities, and public transportation. TOTUS Security Platforms™ are designed for deployment at vehicular and pedestrian entrances and exits, areas of higher traffic activity, emergency communication locations, attendant booths, bus stops and transit stations. Our unique technology extends the presence of security personnel by engaging individuals with audio messages and visual warnings. Optimized lighting, 360-degree IP video surveillance, real-time emergency communications, and quick response are the important steps in enhancing campus and public transit safety." said Gregory G. Williams, President and CEO, TOTUS Solutions.
The TOTUS Security Platforms™ combine optimized LED lighting, complete megapixel IP 360˚ video surveillance, multi-day media storage and communications in one simple, fully integrated system. These purpose-built security platforms are designed to turn video surveillance from a passive system that must be constantly monitored, to an Active Deterrence™ that takes action on its own. The actions can be any combination of lighting events, sounds, stored video, emails, or other communications means when motion is detected to discourage criminals from approaching and to deter crime.
TOTUS Platforms provide municipalities, university and healthcare campuses, and transit professionals low total cost of ownership via one installation, low maintenance and energy savings, and will provide a dynamic security system to keep campuses and transit systems operating safely and efficiently.
The TOTUS Surveillance Platforms will demonstrate its Active Deterrence™ capabilities on November 14-15 at the Baltimore Convention Center in Baltimore, MD, at Booth# 109 with Anixter.
About Secured Cities: Secured Cities is the only conference in the industry that serves the public/private partnership initiatives that are driving emerging video surveillance, hosted and cloud-based security solutions and integrated risk strategies across every enterprise. Secured Cities is brought by Cygnus Business Media, one of America's top business-to-business media companies, leading the way in providing targeted content to top decision-makers and organizations. The company's corporate initiatives and organizational architecture are built with one goal: fully engaging audiences in aviation, building and construction, public safety and security and agriculture vertical markets, as well as diversified industries such as transportation, printing, accounting and vending. For more information, visit http://www.cygnus.com.
About TOTUS Solutions: TOTUS Solutions is the leading provider of Outdoor Lighting Based Security Platforms. TOTUS Security Platforms™ incorporate optimized LED lighting, megapixel IP surveillance, multi-day media storage, and secure wireless communications in a single solution. TOTUS Technology provides up to 70% energy savings versus conventional lighting and our purpose-built security platforms designed to transform passive surveillance into Active Deterrence™ to help prevent and deter crime instead of just recording it while it occurs.
TOTUS Security Platforms are lauded as New Product of the Year by Security Products, Best Outdoor Lighting Based Security Platforms by GOVIES, Best Outdoor Perimeter Protection by SIA's NPS, Security's Best by ASIS Accolades and received the Top Innovative Technology Honor from Security Sales and Integration.