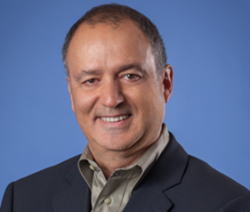 AGOURA HILLS, Calif. (PRWEB) February 05, 2015
TouchCommerce, the innovative leader in omni-channel engagement solutions for market leading brands, today announced that George Skaff, chief executive officer, will be moderating multiple speaking sessions at eTail West 2015 held in Palm Springs, Calif. on February 17-20, 2015. Skaff will present opening remarks and then moderate a four hour track titled, "Next Generation Retail and the Mobile Experience," featuring many industry experts. The track starts at 12:40pm P.T. on February 18.
Since launching in 1999, eTail events have been dedicated to supporting the growth of the retail industry. The events draw thousands of senior-level e-commerce executives from top brands to learn about the latest industry trends, tools, and actionable insights.
What: Moderating Next Generation Retail and the Mobile Experience Track
Who: George Skaff, chief marketing officer, TouchCommerce
When: 12:40 p.m. PT on Wednesday, February 18, 2015
Where: eTail West, Palm Springs, Calif.
About TouchCommerce:
Founded in 1999, TouchCommerce delivers results for market-leading brands with award-winning, innovative omni-channel engagement solutions that enhance customer experience, increase revenue and reduce support costs while using real time customer data analytics. For more information, please visit http://www.touchcommerce.com. Connect with TouchCommerce on Twitter (@touchcommerce) and LinkedIn.