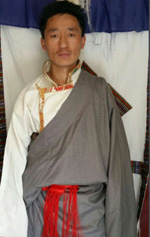 Welcome to explore Tibet with tour operator TCTS for better prices!
Lhasa, Tibet (PRWEB) May 28, 2015
Now that the 2015 travel season is coming into full swing, Tibet Ctrip Travel Service-TCTS (http://www.tibetctrip.com) has begun operating family friendly tours of Tibet. Those looking to get away from it all with the whole family while still having plenty of opportunities to engage in enriching activities need look no further. To help traveling families get started with planning their adventure, TCTS shares tips for success.

Visiting Tibet can be an easy experience once travelers have settled on a travel agency and the type of tour. Families looking to relax a little or those who are traveling with children who can become restless may want to stick with a sightseeing tour that avoids long car trips. On the other hand, those prepared to challenge themselves may want to look into an overland or trekking tour.
Sending out inquiries to multiple Tibet tour operators is the way to go; follow up with the ones that are prompt and attentive to the group's needs. The experience during the booking process is likely indicative of the experience one will have on tour. Popular travel review sites such as TripAdvisor are a great way to vet out candidate tour operators.
Most begin their adventure in Lhasa to enjoy an introduction to Tibetan culture and history while allowing time for acclimatization for the change in altitude. Make sure everyone gets plenty of rest and stays well hydrated during this time; this is the best way to prevent altitude sickness.
Picking out the right tour and a quality Tibet travel agency is crucial to the success of traveling in Tibet, especially when bringing the whole family along. However, once the booking process has begun, travelers can rest easy knowing that tour operators like TCTS take care of everything from travel permits to transportation and hotels. Availability for the 2015 travel season is filling up, so now is the time to start planning!