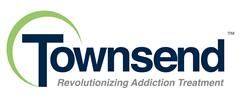 Our studies show that intensive outpatient care with specific protocols can effectively replace the need for expensive and lengthy inpatient care.
New Orleans, LA (PRWEB) March 25, 2014
Dr. Howard Wetsman of Townsend, a network of outpatient addiction treatment centers and the fastest growing company in Louisiana, released statistics today on the success rate of Townsend outpatient addiction care, and the results are staggering. Patients who follow specific protocols while in outpatient treatment can triple their chances of success in recovery.
"Townsend intensive outpatient addiction care saves lives and can save a patient and their insurance company a significant amount of money compared to traditional inpatient care," says Dr. Wetsman. "In addition to the cost savings, our studies show that intensive outpatient care with specific protocols can effectively replace the need for expensive and lengthy inpatient care."
Dr. Wetsman reports that patients who attend intensive outpatient addiction group therapy at least four days per week and see their doctor while in treatment at least once per week successfully complete treatment over 75% of the time. Patients who attend less than three days of therapy per week or see their doctor less than once per week while in treatment complete the program less than 25% of the time.
Dr. Wetsman also explains the importance of genetic testing in outpatient addiction care. "We advise all of our patients to get genetic testing upon admission to our treatment program. When we use genetic testing with our patients, we can target treatment better. For example, with further knowledge on one genetic target related to the disease of addiction, we can increase the chances of successful treatment from 12% to 80% with medical intervention."
Townsend is known for rapid stabilization of a patient through outpatient medical detoxification and clinical treatment. The program focuses on the biological brain disease of addiction. Patients feel better fast and success rates are the highest in the treatment industry. All Townsend programs are in the evening and designed for the busy student or professional.
Townsend is the fastest growing company in Louisiana for the years 2011 and 2012 according to Inc. Magazine. Townsend was honored as an LSU 100 company and has been awarded numerous other honors including Top Doctor from New Orleans Magazine and Health Care Hero from CityBusiness Newspaper.
About Townsend
Townsend's Louisiana treatment centers treat addiction as a chronic and progressive disease that is typically self-medicated with alcohol, drugs, gambling, sex, compulsive overeating, and other substances. Townsend helps patients find ways of coping with their symptoms through active engagement in successful therapeutic programming and medical care for lifetime recovery. Townsend has outpatient treatment centers in New Orleans, Baton Rouge, Covington, Lafayette, Houma, and Metairie.