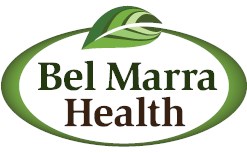 Organic arsenic is found in soil, which is used to grow a variety of different fruits and vegetables.
Toronto, ON (PRWEB) August 01, 2013
Bel Marra Health, who offers high-quality, specially formulated vitamins and nutritional supplements, reports on a new study revealing the limit set by the FDA on arsenic levels in apple juice.
As Bel Marra Health reports in its article, (http://www.belmarrahealth.com/general-health-2/fda-limits-the-toxin-in-apple-juice/) not many people think of ingesting toxins or acquiring cancer when drinking their favorite fruit juice. Sadly, that was exactly the case recently. Due to a recent outburst from parents and general shoppers, the FDA (Food and Drug Administration) has decided to reduce the amount of arsenic toxins that can be found in apple juice. Although this particular concern had been voiced for a year prior to the decision, the pressure of the public led the FDA to pursue this venture.
Arsenic can be found in a variety of different areas of the environment, such as food and soil. These toxins are generally naturally occurring and can influence the food that we eat in various ways. The most recognized form of arsenic is the inorganic type, which is extremely harmful to the human body. The inorganic toxins are commonly known to cause cancer by over ingestion for an extended period of time. Fortunately, the organic type of arsenic that is present in apple juice is essentially harmless to the general population.
Organic arsenic is found in soil, which is used to grow a variety of different fruits and vegetables. As such, there may be traces of toxins, such as arsenic, in fruit and vegetable juices. Until 1970, countries would use pesticides filled with arsenic. This resulted in some farms and agricultural fields still having trace amounts of organic and inorganic arsenic within the soil. This leads to small amounts of arsenic being found in fruit juices.
Although organic arsenic is generally harmless, according to the FDA there have been a variety of instances where individuals have acquired cancer from the over consumption of this particular chemical due to DMA (dimethylarsinic acid) and MMA (monomethylarsonic acid). With that being said, arsenic contains extremely low levels of this particular cancer-causing chemical, as does soil, pesticides and even water.
As previously mentioned, there are two forms of arsenic: inorganic and organic. Although the consumption of organic arsenic is essentially harmless, inorganic arsenic can be detrimental to one's health and may even cause cancer. Those who ingest inorganic toxins, such as arsenic, over an extended period of time are the individuals who are more prone to develop cancer. Thus, the FDA lowered the acceptable levels of arsenic found in apple juice to ensure that consumers are not susceptible to this risk.
The FDA has set a new level of standards for juice manufacturers in terms of the amount of toxins like arsenic that are present in juice from concentrate and natural juices. Any apple juice that is found to have more than 10 parts per billion will be removed from the shelves. The companies that manufacture the apple juice with arsenic levels above the set limit may also face legal penalties. As per an analysis conducted by the FDA in 2012, over 95% of available apple juices were below the appointed threshold.
Organic arsenic is found in a variety of different parts of the environment, such as soil and water. With that being said, the FDA is currently working on limiting the amount of arsenic and other toxins that are found in other food substances. One of the most important foods that the FDA is working on is rice. Considering that rice is grown in water within soil, it can absorb an ample amount of arsenic under improper growing conditions. This is imperative because the majority of the world's population consumes rice on a daily basis.
The FDA monitors every food product and beverage that is offered to the nation; everything that is consumed is constantly being monitored. Since the FDA has devoted its attention to fruit juice and arsenic, the current acceptable levels of toxins in apple juice are being lowered. Arsenic can provide detrimental long-term effects, such as cancer and other ailments, but with the lower established levels, consistent consumption should not affect the lives of children or others.
(SOURCE: Perrone, Matthew. "The FDA Will Limit Arsenic in Apple Juice to Same Levels Allowed in Drinking Water." Global News. N.p., 15 July 2013.)
Bel Marra Health is the maker of "The Red Wine Pill," a high-quality nutritional supplement that supports good health maintenance with the antioxidant benefits of red wine. All ingredients are backed with scientific evidence. Every product is tested for safety, quality, and purity at every stage of the manufacturing process. Furthermore, Bel Marra Health products are produced only in Health Canada approved facilities, going the extra mile to ensure that our health-conscious customers are getting top quality products. For more information on Bel Marra Health visit belmarrahealth.com or call 1-866-531-0466.