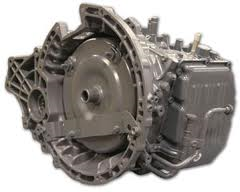 We're now one of the largest Toyota inventory providers for replacement transmissions in used condition online.
Akron, OH (PRWEB) September 13, 2013
Toyota is one of the main producers of sedan and luxury vehicles in the global auto market. Transmissions for specific engine types can be hard to find if a buyer has few resources accessible. The Got Transmissions company sells used Toyota gearboxes and has now added the Toyota Camry transmission for a reduced price at http://www.gottransmissions.com/used-transmissions.html.
These automatic gearbox units are purchased direct through relationships created this year through the supply chain management system in place.
Car owners who have difficulty locating a replacement transmission for foreign vehicles can access the complete GotTransmissions inventory online. The new Camry discounts are set to stay in effect until the start of next year.
"We're now one of the largest Toyota inventory providers for replacement transmissions in used condition online," said a source for the Got Transmissions company. The Toyota brand as well as Nissan, Mitsubishi and Honda are now represented for direct sale online.
The mileage that can accumulate on a used vehicle is directly passed to the transmission due to the inner connection of these two components. Regular transmission service is recommended by Toyota and other automakers for most vehicles.
A car owner without a resource to replace a transmission is among the group of customers expected to instantly benefit from the used Camry gearboxes now reduced in price.
"Most used transmissions are different in terms of mileage, year of age and life expectancy and this has helped us create a better warranty program," the source confirmed.
The sale pricing announced is in addition to the warranty policies that are attached free of charge with each purchased transmission. The Camry editions and other foreign brands are included in the extended warranty terms. These policies are now coupled with the freight promotions that were added as permanent company policies earlier this year.
About GotTransmissions.com
The GotTransmissions.com company retails replacement transmissions for all consumers buying in the United States. This company offers foreign and domestic built gearbox units that are directly used for most vehicle brands that are sold to U.S. consumers. The quality control offered by this company ensures that low mileage replacement units are provided. The GotTransmissions.com company website now offers online quotations for any gearbox type that is listed in the company inventory. This now removes any interaction that a consumer used to have with customer service agents when handling offline quote requests.