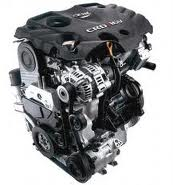 Technology products and reviews makeup a large portion of our website content and we're heavily featuring tech deals from Walmart and plan to add other retailers.
Portland, Oregon (PRWEB) November 26, 2013
Toyota remains one of the largest competitors in the luxury vehicle market although has built some of the popular minivans in use worldwide. The Got Engines company sells used import engines and is now adding Toyota Previa engine inventory for sale at http://www.gotengines.com/blog/toyota-engines/toyota-engines.
These 2.4 engines are the four-cylinder edition that was used between 1990 and 1997. The diesel units that were offered as an upgrade to the standard motors are not included in the new inventory announced. The Previa engine requests that the Got Engines company has received over the past 24 months has contributed to the inclusion of these units online.
The Toyota inventory of engines that is featured online includes the performance, luxury, minivan and concept motors that are built globally. The new supplier agreements that were created by the GotEngines.com company this year has helped increase the sellable inventory to the public.
"The four-cylinder minivan inventory that we're featuring for engine buyers online is secured through top companies able to validate mileage and condition before these engines are displayed for sale," said a seller at the GotEngines.com company.
A series of new partnerships have been secured this year to supply a larger inventory of imported engines in the Got Engines company warehouse. Apart from the Toyota announcement, companies like Honda and Hyundai are each represented. These changes are giving more choices to businesses and owners of vehicles who seek motor replacements online.
"The prices that we're featuring for each unit that is for sale online are monitored monthly and changes are reported through our search finder online," the seller included.
The 2012 creation of the engine finder and 2013 enhancements have eliminated a large portion of the research that a buyer must go through when evaluating the purchase of a motor. Information that includes warranty attachments, shipping programs and stock status are included when each user requests a quote in price for a domestic or foreign built engine online at GotEngines.com.
About GotEngines.com
The GotEngines.com company discounts its complete inventory of previously owned engines through the website resources offered to buyers online. This company created the first rendition of its website six years ago and has made several improvements to the technologies now incorporated for research online. The GotEngines.com company uses its supplier network to produce discount pricing and higher quality motors that are offered on the website each day of the year. A new and improved warranty protection policy has been included in the offerings at this company provides to buyers of its engines inventory.