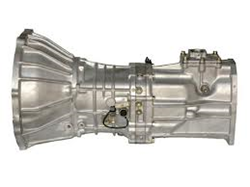 We've increased the size online for Toyota parts inventory in order to meet the demand for truck parts in the U.S. on the second hand market
Columbus, OH (PRWEB) February 18, 2014
Tundra is one of the late model pickup trucks that is helping Toyota to increase its presence in the truck market in the U.S. The Got Transmissions company is now meeting the demand for replacement parts for the Toyota truck series by including Toyota Tundra manual transmission inventory for sale online. These used condition assemblies are searchable at http://gottransmissions.com/toyota-transmissions.html.
The introduction in 2000 of a larger truck series expanded on the success of the Tacoma for the U.S. market. The V6 engines that are now used by Toyota include a manual gearbox design as a performance upgrade to the automatic series. The used units that are now for sale include the five-speed 2000 to 2004 editions as well as the six-speed editions used from 2005 to 2006 in the U.S.
"We've increased the size online for Toyota parts inventory in order to meet the demand for truck parts in the U.S. on the second hand market," said one GotTransmissions.com company source.
Aside from the Tundra editions online, units for other Toyota vehicles are now distributed within the U.S. at discount prices. The passenger, luxury and SUV vehicle brands that are made in the U.S. are supported with used inventory for buyers using the Got Transmissions company as a supplier.
"Our complete stick shift inventory that is promoted online for foreign produced vehicles is now one of the largest that is shippable in the U.S. that includes a warranty plan," the source said.
The GotTransmissions.com company website is now featuring its inventory in one central location for buyers to find easier this year. Instead of listing all pricing on individual pages for engines, a search platform is now installed for easier access to the warehouse inventory.
Parts buyers from any part of the U.S. can now initiate a price quote request for all in stock motors online without calling the company directly at 1-866-320-1182.
About GotTransmissions.com
The GotTransmissions.com company provides used condition auto parts for sale through its massive U.S. warehouse. This company now enters its inventory online for all buyers to review and purchase. The company service staff helps to acquire the used transmissions that are sold to buyers nationwide. The GotTransmissions.com company is one of few offering a solid OEM parts warranty for each gearbox sold. This company has arranged free shipping promotions for all buyers to further drop the total sales price that buyers of motor vehicle parts pay online.