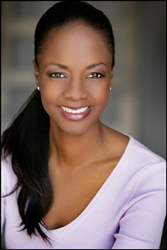 Elk Grove needs a Leader who understands how decisions made impact the people on the other end." She began. "A Leader with experience beyond its city boundaries. A Leader who is courageous, motivated and passionate about service. I am that Leader."
Elk Grove, California (PRWEB) October 20, 2016
Tracie Stafford, entrepreneur, advocate, Governor appointee and beauty queen, enters the Elk Grove Mayoral race alongside 6 other candidates. The sole woman in the race, Stafford is optimistic but fully aware of the uphill battle.
"I am not a career politician." She began. "I am a community advocate who is interested in earning the job of Elk Grove Mayor. "
A political newcomer, Stafford has held many impactful leadership roles chairing boards such as The National Association of Women Business Owners, Sacramento Valley and was appointed to the Sacramento Small Business Board as well as the California Small Business Board. She has lobbied at the state and national level as a business advocate and a 3rd generation domestic violence survivor advocate.
Although over 50% of Elk Grove residents are female, no women currently sit on the city council. In addition, 61% of violent crime in Elk Grove is domestic violence related. The Elk Grove police department includes a domestic violence unit, however the city has no formal prevention services. Stafford believes the lack of gender and ethnic diversity in leadership not only negatively impacts women, but the community at large.
"Elk Grove is the 7th most diverse city in the nation, yet it is not reflected in our leadership." She stated. If successful, Stafford will be the first African American woman to be elected in the City's history.
Of special note, the 50-year-old businesswomen is also a state and national Mrs. pageant titleholder. A wife and mother of four, the eldest daughter an electrician/firefighter in the U.S. Navy, Stafford began competing to break the monotony of her work intensive life. She has held titles including Mrs. California Globe 2014, placed first runner up at Mrs. US of A Globe in 2015 and recently competed on the world stage in China.
"Pageantry was instrumental in my decision to become a domestic violence advocate." She began. "I have spent the last 10 years sharing my story of achievement in spite of obstacles. A living testament that our circumstances do not define us."
So what are Stafford's goals as Mayor? If successful, she plans to:

Identify a sustainable vision/identity for Elk Grove allowing for strategically planned growth in alignment with goals.
Grow Elk Grove up from a town to a city before growing further out.
Decrease crime while increasing safety at home.
Increase median level jobs through local small business creation and expansion.
"Elk Grove needs a leader who understands how each decision impacts the people on the other end." She began. "A leader with experience beyond its city boundaries. A leader who is courageous, motivated and passionate about service. I am that leader."
For more information, visit http://www.TracieStafford.com or call 916-667-8977