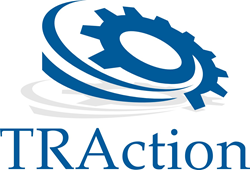 Clients have responded well to the service already because they are receiving a lot of value without added cost on top of what they are otherwise required to pay.
Sydney, Australia (PRWEB) December 03, 2015
Australian Fintech firm TRAction has launched trade reporting and monitoring services to margin foreign exchange (FX) and contracts for difference (CFD) providers. TRAction offers a holistic solution for Australian brokers to report their trades under the new OTC derivatives trade reporting legislation which commences for Phase 3B providers on Friday, 4 December 2015. Around 35 ASIC regulated retail brokers will for the first time fall under the new reporting requirements, the majority of whom have already signed up to TRAction Fintech.
The firm will simplify the Trade Reporting process according to Co Founder Quinn Perrott, "If a broker works on their own, they need to extract data from MT4 or other platforms and convert it into the format for the ADTR they are reporting to and interpret the legislation in the process. There are currently only two firms who have received an ADTR licence from ASIC, being a portal which receives trades from brokers, DTCC and CME."
Co Founder, Sophie Gerber said "One of the key benefits of TRAction Fintech is that all services are provided to clients for the same cost as would be incurred if the broker was reporting directly to the ADTR themselves. So, for no added cost to the broker, they can get a huge amount of support and services from our firm to help them meet these extra compliance requirements on top of the many other new regimes that have been implemented by ASIC over recent years.
Quinn and I have a unique combination of skills which has allowed us to put this business together to help clients meet what are quite complicated trade reporting requirements for over-the-counter derivatives. We are looking forward to seeing the trade reporting rules as they continue to develop."
Following a successful launch in Australia, TRAction Fintech has plans to expand to other reporting jurisdictions to assist brokers. In particular, the Singapore Monetary Authority Service (MAS) is rolling out their trade reporting requirements which TRAction is assisting with and will roll out an official launch of that service early in 2016. There will also be a launch in the UK and Europe to meet the demand there for extra competition in service offerings to assist brokers with reporting trades under the MiFID and EMIR legislation.
Background
TRAction Fintech is headed by Quinn Perrott, former executive at AxiTrader and Sophie Gerber who also operates a well-known compliance and legal consultancy firm for financial services businesses. Non-executive director Michael Go is a financial markets executive with broad experience dealing with Reporting Entities and regulators.
TRAction Fintech is a full service trade reporting business, with the following core services:
1. Data extraction and conversion to then trade repository (ADTR) format.
2. Understanding the trade reporting rules and how they practically apply.
3. On-boarding and submitting to an Australian Derivative Trade Repository (ADTR) as required by law.
Industries required to report include:

Margin foreign exchange (margin FX)
Contracts for Difference (CFDs)
Binary Options
Commodities
Contact Information
Sophie Gerber
TractionFintech.com.au
Phone: +61 2 8960 7248