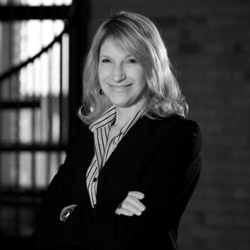 A case needed to be made for the better alternatives of work-life integration and abundance.
Boston, MA (PRWEB) September 23, 2014
Today Bibliomotion celebrates the launch of Bring Work to Life by Bringing Life to Work: A Guide for Leaders and Organizations by Tracy Brower.
In the book, Brower proves that organizations accomplish the best results when they implement work-life supports: the benefits, policies, and informal cultural practices that help employees integrate and navigate demands on their lives and work. Her research shows that the investment will pay significant dividends in employee engagement, satisfaction, productivity, attraction and retention, and overall business results. Brower discussed the importance of work-life integration in this article for Leadership Excellence Magazine, and in her interview with the Globe and Mail.
Learn more in Bibliomotion's interview with the author:
What inspired you to write Bring Work to Life?
TB: I looked around and saw a lot of my colleagues sharing my own challenges with how to juggle all the aspects of their lives and not lose themselves in the process. At the same time, I saw organizations that were trying to engage and inspire employees. Unfortunately, the idea of 'work-life balance' wasn't serving either of these groups and a case needed to be made for the better alternatives of work-life integration and abundance. Serving people is good for both employees and organizations and I wanted to explore how work-life supports could be the levers to make that happen effectively.
What was your favorite part of the writing and publishing process?
TB: I loved learning from all the people I interviewed. Each has his/her own story and there are multiple right answers and solutions. In addition, organizations are finding creative ways to foster work-life integration and learning about those strategies is inspiring. I included a lot of these voices in the book – from organizations, leaders, and individuals – because I found them intriguing and compelling.
Who do you hope reads your book? What do you want them to get from it?
TB: I hope individuals read the book and find their own solutions and also find ways to influence the decision makers within their organizations. In addition, I hope leaders – both formal and informal leaders – within organizations read the book and are motivated to implement work-life supports themselves and motivated to catalyze change for their broader organizations.
What are you reading right now?
TB: Right now, I'm reading a lot about human dynamics and what makes people tick. I'm also finishing book five in the Game of Thrones series, A Dance with Dragons. I love to read and have stacks and stacks of books on my shelves waiting to be read!
About Bring Work to Life:
Organizations accomplish results when they powerfully engage employees and capture their discretionary time. This is more important than ever during this period where employees are facing unprecedented time poverty. Technology has blurred the lines between employees' work and personal lives, and they are faced with the challenges of successfully navigating and integrating work and personal demands. When organizations provide the right benefits, policies, and cultural practices, they win and they serve employees in the process.
Using examples and real-world experiences from senior executives and employees at all levels, author Tracy Brower shows readers the importance of work-life supports and how they lead to more engaged and fulfilled employees. Bring Work to Life by Bringing Life to Work is your go-to guide to work-life support, providing easy-to-read strategies for building and implementing your organization's strategies to harness work-life supports, increasing positive impact to your bottom line.
About Tracy Brower:
Tracy Brower, PhD is an expert in organizational effectiveness and the sociology of work: how people impact their work-life, and how their work-life affects them. She has worked with hundreds of organizations over her career, as senior advisor to a who's who list of companies and the executives who run them.
Brower is the Director of Performance Environments + Living Office Placemaking at Herman Miller, Inc. She holds a PhD in sociology, a Master's of Management, as well as a Master's of Corporate Real Estate. Brower's career includes experience in a wide range of industries, non-profits, higher education institutions, and healthcare organizations. Her expertise spans HR, OD, real estate/facilities, workplace, change management, organizational culture, TPS, and organizational effectiveness.
Brower has written for Area Development, The Drucker Institute Blog, The Leader, and more. She has been quoted in The Wall Street Journal, Green Source, StoryCorps, and others.
About Bibliomotion:
Bibliomotion is a book publishing house designed for the new publishing landscape. While many publishers work to retrofit old processes for new realities, Bibliomotion was founded by book-industry veterans who believe the best approach is a fresh one – one that focuses on empowering authors and serving readers above all else. Moving away from the top-down model that has dominated the publishing process for years, we give each member of the team – including the author – a seat at the table from the very beginning and in doing so, work side-by-side to launch and sell the best content possible, making it available in a variety of forms.