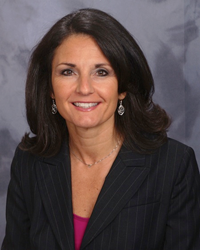 Proper long term planning ensure the best results for exhibitors, but efforts in the final weeks prior to the show can still help increase leads and sales.
FAIRFIELD, CT (PRWEB) September 03, 2014
Exhibitors large and small recognize the value that trade shows provide in terms of face to face interaction, brand awareness, relationship management and product launches. However not all exhibitors properly plan and execute certain key steps for trade show success. Graziano Associates is offering special targeted strategy and product packages designed to help exhibitors make a better impact at their next trade show, even if it is less than 30 days away. For exhibitors that have put their approach on "auto pilot" for years, the tactics, messaging and tools that worked in the past are no longer as effective. "Proper long term planning ensures the best results for exhibitors, but efforts in the final weeks prior to the show can still help increase leads and sales," says Denise Graziano, President and CEO of Graziano Associates.
Common mistakes and how to make adjustments during final preparation that can still improve ROI at show:
1 Insufficient pre-show marketing to drive qualified traffic to the booth.
Express Tip: If you have not taken the time to reach out in advance of the show, use available social media tools to drive traffic and engage attendees in conversation throughout the show
2 Booth personnel issues
Express Tip: Review your team's schedule. Exhibitors large and small, seasoned and junior make similar mistakes. Do not over or under-staff your booth. Too many intimidates and too few frustrates attendees. Give them frequent breaks to keep them fresh. Final day conversations should be as enthusiastic as first day ones.
3 Too many materials
Express Tip: Especially with an international clientele, no one wants to travel back home with materials. Present a minimal amount of printed collateral. Emailing information post-show keeps the conversation going.
4 Poorly Selected Promotional Products
These tools keep your brand top of mind and help build relationships post show. Select wisely. Do not select based on price. Express Tip: In the final weeks you can still get high quality materials delivered to the venue. Work with an experienced, reputable firm that can produce and deliver items that will put an exclamation point on your cocktail party or other entertainment events.
5 Poor Post-Show Follow up
Post show follow up ensures that your investment in new leads and sales is protected. Have policy and procedures in place to process leads in a timely manner, with a specific set of steps to bring the prospects to the next steps. In the case of existing clients, steps should be taken to deepen those relationships and further demonstrate your value to them.
Sibos is an annual conference, exhibition and networking event organised by SWIFT for the global financial industry. In just one week, some 7,000 decision makers and topic experts from financial institutions, market infrastructures, multinational corporations, and technology vendors gather in one place to do business and collectively shape the future of payments, securities, cash management and trade. http://www.sibos.com - See more at: http://www.sibos.com/media/press-room#sthash.QKK0Ngfz.dpuf
A strategic thinker and leader with over 27 years of business experience, Denise Graziano is President of Graziano Associates and author of the forthcoming book Once a Client, Always a Client™, and creator of Client Relationship Mastery™, the formula designed to help sales professionals retain clients in today's competitive business landscape. To have Denise Graziano speak to your corporation or sales team, contact her at 203-254-0195. Please visit http://www.grazianoassoc.com for more information.
Graziano Associates is a marketing and promotions firm which helps clients to get the best results from their sales messaging, client retention, employee motivation, event presence, and trade show performance. Founded in 1992, Graziano Associates is based in Fairfield, CT.