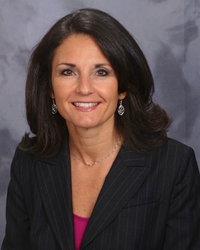 But [technology] is not just about lead capturing, it is about the attendee experience—before, during and post-show.
Fairfield, CT (PRWEB) January 21, 2015
Technology has elevated the capabilities and leveled the playing field for event planners, exhibitors and attendees. "But it is not just about lead capturing, it is about the attendee experience—before, during and post-show," according to Denise Graziano, of Graziano Associates. Efficient, targeted technology that was previously limited to only large shows and big budget exhibitors, is now available for most exhibitors (via the show or on their own). Full range or a la carte software can amplify or enhance the following: pre-show marketing to drive prequalified booth traffic and set appointments, conversations during the show at the booth and via social media, and post-show outreach until the next steps toward sales can occur. Graziano Associates offers nine ways to use technology for better exhibitor outcomes (below).
Technology is also elevating the impact of trade shows in the marketing mix. Since a large percentage of business is now conducted electronically, the impact of face-to-face meetings at trade shows is high. According to Software Advice's annual B2B Demand Generation Benchmark Report, trade shows and events were cited as generating both the most leads and well as the best quality leads. In fact, 82% of marketers said they generated leads of "good" or "excellent" quality. While the majority agreed trade shows produce high quality leads, respondents also agreed that exhibiting at trade shows is costly. Although technology is an added cost, there are now affordable options available for most exhibitors, says Graziano. Consider these latest trends and options when evaluating which shows to exhibit at.
Nine ways technology can enhance exhibitor results:
1. Sophisticated customizable lead tracking apps are now available which can integrate with commonly used badge or card scanning efforts. These streamline lead follow ups.
2. Event planners can track attendee interests at very detailed levels and organize meetings and promotions between exhibitors and key attendees based on mutual interests. The result can be a much better experience for the attendee, meaning a show more tailored to their specific goals, which accelerates the sales process.
3. Does the show offer the ability to interact with attendees on various levels from pre-show marketing to during and post-show? If not, companies like etouches provide many tools for every aspect of planning and execution, including those for registration, budgeting, email marketing, mobile (during), surveys (post), lead retrieval, event websites and more.
4. Does the show offer an app for advertising your booth? Many show books are now being replaced with apps to more efficiently connect prospects with vendors.
5. What technology does the show offer to support your marketing efforts? According to a survey by Skyline, 50% of exhibitors plan to use touch screen technology now or in the future. Tablets are widely used for demonstration and interactive use. Projectors are being replaced with video walls and 3D/Holography.
6. What type of lead retrieval do shows offer? Many show organizers are moving away from lead retrieval devices and toward mobile apps. Another trend catching on is the ability to sync leads collected to the exhibiting company's CRM system via the Internet.
7. How do show organizers promote the show? Are they active on social media? Do they use social media to generate excitement and increase attendance? Do they send targeted messages on social media to be most effective?
8. Internet access at shows was surveyed to be a big challenge. Many exhibitors are abandoning hard-wired connections in favor of wi-fi due to cost. However, wi-fi coverage can be spotty. What type of internet access does your show organizer offer?
9. If options are not available from show organizers, consider using the new event app and platform Mingl to better connect and engage with prospects during and after events.
A strategic thinker and leader with over 28 years of business experience, Denise Graziano is President of Graziano Associates and author of the forthcoming book Once a Client, Always a Client™, and creator of Client Relationship Mastery™—the formula designed to help sales professionals retain clients in today's competitive business landscape. To have Denise Graziano speak to your corporation or sales team, contact her at 203-254-0195. Please visit http://www.grazianoassoc.com for more information.
Graziano Associates is a marketing and promotions firm which helps clients to get the best results from their sales messaging, client retention, employee motivation, event presence, and trade show performance. Founded in 1992, Graziano Associates is based in Fairfield, CT.