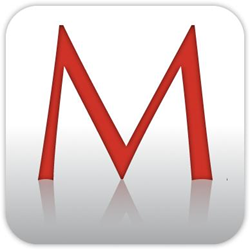 It's exciting for Metro to be able to attract the type of capabilities, talents and vast networks that Mr. Martin brings. Any organization's success is a reflection of the quality of its people
Pine Brook, NJ (PRWEB) March 21, 2014
Metro Exhibits, a leading full service trade show exhibit & graphics company, has appointed Brian Martin to a newly created position as VP of Business Development.
Mr. Martin will be based out of Metro's Pine Brook, NJ headquarters and will primarily focus on developing the company's relationships & strategies with key accounts as well as seeking new business opportunities in a variety of industries including sports marketing, hospitality, franchises, nutrition and public relations.. In addition, Mr. Martin will be involved in special projects to supports Metro's sales growth.
Mr. Martin is an experienced business development professional, with a history of sales and marketing excellence and enhancing brand awareness. He has helped develop companies in the Sports Performance Industry as well as Event Management. He is the Founder and former CEO of TEST Football Academy & TEST Sports Clubs which has locations in New Jersey, Miami, & San Diego. Martin founded the company in 1999 and built it into a leader in the sports training industry. In addition to working with clients such as Baltimore Ravens Super Bowl MVP QB Joe Flacco and Jets Quarter Back Mark Sanchez, Martin branded the company to worldwide recognition. Martin was also responsible for the business development of Event Solutions, a company designed to provide interactive events for corporations to enhance morale and team building. Event Solutions also helped orchestrate The Garden State Games working with over 100,000 participants from youth to senior citizen events.
"It's exciting for Metro to be able to attract the type of capabilities, talents and vast networks that Mr. Martin brings. Any organization's success is a reflection of the quality of its people and I know this opportunity will continue to allow him to grow professionally and foster additive growth to Metro as well. It's a win-win", says Metro Exhibits Founder and President Phil Zamloot
"I am very pleased to be joining the Metro team. The company has a fantastic reputation in the industry as an innovative market leader, it has an amazing TEAM of professionals, and I look forward to being part of the future success of Metro", adds Mr. Martin.
About Metro Exhibits, LLC:
Metro Exhibits, LLC is a tradeshow marketing organization that provides turnkey tradeshow services including custom and rental exhibits, exhibit graphic design, digital media coordination, project management, graphics, shipping and installation and dismantle services. In addition, Metro Exhibits offers full warehousing and fulfillment. With facilities and redundant inventory in Northern New Jersey and Las Vegas, Metro Exhibits is positioned to offer these full capabilities with a high level of efficiency and customer service in all of the major convention areas throughout the United States. Our experienced staff of project managers, account managers, fabrication engineers, and management bring over 80 years of tradeshow experience.
For more information on Metro Exhibits visit http://www.Metroexhibits.com or contact Ray Zamloot at 973.575.9100.