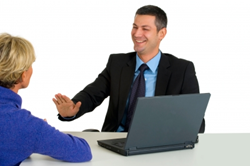 We already accept more modern retirement account types to help investors purchase rental houses for sale, and our acceptance of classic accounts should satisfy older adults
Pensacola, FL (PRWEB) February 05, 2015
The returns on investment that some investors earn each year can come from various types of IRA accounts available in the U.S. The JWB company is now one of the only groups accepting traditional IRA investments for real estate through its active program put into place this month at http://www.jwbrealestatecapital.com/financing-rental-properties-with-an-ira.
The acceptance of these classic account types is now opening doors for investment clients who do not have a newer Roth IRA or rolled-over account to use for investing in the housing market. A traditional IRA account is one of the most commonly used income building accounts nationally, and the JWB company is now helping clients to utilize built up funds in these accounts.
"We already accept more modern retirement account types to help investors purchase rental houses for sale, and our acceptance of classic accounts should satisfy older adults," said a JWBRealEstateCapital.com company rep.
The rental homes that are supplied as investment products to adults who choose to work with the JWB company have been revamped for 2015. The older process of income generation through turnkey homes has been updated to include stick-built properties that have been constructed for immediate sale to open rental opportunities.
"The inventory of homes we've now opened up nationally to adults to explore for use as passive income solutions does include brand new homes for sale," the rep included.
The JWB company is now explaining more advanced investing strategies to clients who take an interest in using classic IRA accounts to fund rental home purchases. An explanation of the like kind transfers to help produce tax benefits is now posted for review at http://www.jwbrealestatecapital.com/what-is-a-1031-exchange.
About JWB Real Estate Capital
The JWB Real Estate Capital website supplies one of the only direct solutions to learn the rental market in the housing industry. The company revises its portal quarterly in order to generate content that is relevant for rental home investors. The JWB Real Estate Capital company increased its phone support this year as well as its acceptance of different types of financing for its rental houses for sale.