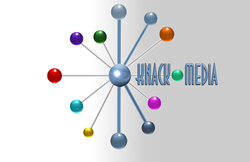 Serious traffic violations in Irvine should be handled by expert defense attorneys, call today 877-227-9128
Irvine, CA (PRWEB) August 19, 2013
Chris Koch & Associates have been operating in Southern California for years and has established a well respected reputation of being some of the best defense and trial lawyers in the area. Their new marketing campaign seeks to make Irvine residents aware of their expert services which can help them avoid or reduce penalties from serious traffic violations. DUI, hit and runs, reckless driving, operating vehicles on expire, revoked, or suspended licenses, etc can all be either reduced or totally eliminated by utilizing the professional defense attorneys. To find out more about how to defend serious traffic tickets in Irvine, contact the firm at 877-227-9128
Serious charges stemming from driving violations can have a hefty and negative impact on the lives of those who incur them. Large fines, court days, jail and community service time, tests for drug use, suspended and revoked licenses are all penalties that can be experienced by serious traffic law violators. These penalties can disrupt lives and place financial burdens on those charged in Irvine. Chris Koch & Associates, however, seek to inform Irvine drivers of the firm's professional defense services can have traffic charges either dropped or reduced. The law firm has years of experience operating in Irvine courts as well as throughout Los Angeles, Riverside, San Bernardino and Orange counties. The reputation of the Orange County defense attorneys is well known and well respected in the courts and by law authorities.
Besides utilizing their expert legal knowledge and experience to overcome tough legal issues, Chris Koch & Associates also utilizes their professional connections. Their many years of faithful and passionate service have produced a vast network of contacts for the firm. The defense lawyers at the firm utilize these contacts to negotiate deals for the reduction of charges or to have them thrown out of court altogether. The firm's attorneys use whatever tools are available to secure the least harsh penalties for their clients and they are highly successful in obtaining their goals.
Orange County residents that have received severe traffic charges can contact the defense attorneys to schedule a free consultation with a professional defense lawyer. During the consultation, each case will be looked at to determine the best route for overcoming it. Then, clients receive expert counsel from their attorney on how to best proceed as well as what to expect. If clients require going before a criminal judge, or at DMV hearing, the attorneys will work behind the scenes, represent clients in the courtroom and provide expert counsel throughout the entire process. Chris Koch & Associates can be reached by Irvine residents with serious driving infractions by calling 877-227-9128.
Those living in Los Angeles, San Bernardino, Orange and Riverside counties receive expert defense and trial legal representation by the attorneys of Chris Koch & Associates. The law firm has years of experience and a large network of legal connections to assist those charged with DUI, gang activity, drugs, murder, assault, theft, etc. The local office for the defense firm uses the best internet marketing company in the US to help assist in law firm marketing to promote the message about the importance of speaking with an experienced DUI attorney in Irvine CA. if someone has been arrested. The firm continues its online presence by using the top SEO service to offer free consultations, and information on criminal defense on the firm's blog and social media pages. By providing this information online, along with no cost consultations the firm hopes to attract more Irvine residents looking to speak to an attorney. To learn more about the law firm visit the company Facebook page, http://www.facebook.com/DuiLawyerIrvine
About Christopher Koch: Graduate of University of San Diego School of Law Admitted to practice law November 2001. The law office is experienced in criminal defense, very well respected and locally connected in San Bernardino, San Diego and Orange Counties. As a local attorney in these jurisdictions he has the ability to get the best possible outcome for clients. For more information about a free consultation or to speak with defense attorney in Orange County California, contact the firm at 877-227-9128
Contact: Chris Koch
info(at)duiattorneyorangecountyca(dot)com
Phone: 877-227-9128