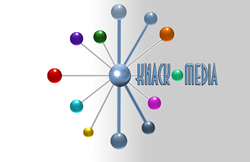 Serious traffic tickets should be handled by the best Orange County defense attorney, call today, 877-227-9128
Orange County, California (PRWEB) August 22, 2013
Getting ticketed for serious traffic infractions can occur in the blink of an eye. Those driving in Orange County can quickly find themselves involved in such dire cases as hit and run, DUI, driving on invalid licenses, reckless driving, and others which can turn their worlds upside down. However, Chris Koch & Associates wish to inform those in Orange County through their new marketing campaign, that utilizing one of their professional traffic defense lawyers can make the difference in receiving hefty fines and penalties or getting off with no charges or have charges negotiated down significantly. Such a move can eliminate hefty fines, time served in jail or community service, lost driving privileges from suspended licenses and other inconveniences stemming from harsh penalties. To speak with an Orange County attorney about a serious traffic violation visit the local office here, http://www.duiattorneyorangecountyca.com/
The lawyers working with Chris Koch & Associates have been working with the courts of Orange, Los Angeles, San Bernardino and Riverside counties for years and have a tremendous amount of experience at successfully handling tough traffic violation cases. The firm's new marketing campaign seeks to inform individuals of their services so that charges incurred for serious driving violations can be quickly reduced or even thrown out of court altogether. It is important to know all the DUI defense options available when facing drunk driving charges.
Most residents of don't realize that they have to make contact with their local DMV within a 10-day period from receiving a serious driving ticket in order to schedule a DMV hearing in Orange County. However, by obtaining a defense attorney before the hearing and having the lawyer make the contact can result in the charges being dropped or reduced significantly. Many times, clients do not even have to appear at the DMV hearing or criminal court at all due to the negotiating ability of good defense lawyers.
The law firm has a very good reputation throughout Southern California for successfully handling tough traffic violation cases. Their years of faithful service to Orange County clients and others, has resulted in a vast network of court connections with prosecutors, judges and other court staff as well as police authorities. These connections are used to help clients with serious traffic charges to get the best possible outcome based on the circumstances. This is not only the goal of Chris Koch & Associates lawyers, but it is also a reality in the majority of client cases.Regardless whether clients are the recipients of such serious driving infractions as drunk driving, or operating a vehicle on revoked or suspended licenses, the expert defense attorneys will represent them and seek to get the least severe penalties by negotiating with the prosecutor. Such expert representation by professional attorneys can mean the difference in going to jail, being severely fined and losing driving benefits and getting off with no or only minor penalties.
The attorneys working with Chris Koch & Associates have years of service operating in in Southern California. Besides serious traffic violations, they also handle drug, murder, gang, assault and theft charges. The firm is dedicated to getting clients the best possible outcome on all criminal cases, including those related to driving. The Orange County criminal defenses lawyer promotes their services by using the top SEO professional. The firm wants residents to know the importance of speaking with an experienced DUI attorney in Orange County CA, if someone has been arrested. The firm continues its online presence by offering free consultations and information on criminal defense on the firm's blog and social media pages. The firm uses the best local SEO company to promote no cost consultations online, and the firm believes this will attract more Orange County residents looking for legal representation. To learn more about the law firm visit the company DUI attorney Orange County Facebook page. https://www.facebook.com/DuiAttorneyOrangeCounty
About Christopher Koch: Graduate of University of San Diego School of Law Admitted to practice law November 2001. The law office is experienced in criminal defense, very well respected and locally connected in San Bernardino, San Diego and Orange Counties. As a local attorney in these jurisdictions he has the ability to get the best possible outcome for clients. For more information about a free consultation or to speak with the best Orange County DUI attorney, contact the firm directly.
Contact: Chris Koch
info(at)duiattorneyorangecountyca(dot)com
Phone: 877-227-9128