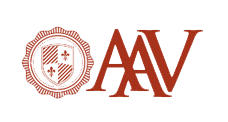 Have the top Riverside attorney defend serious traffic violations, 877-227-9128
Riverside, California (PRWEB) August 06, 2013
The law firm of Chris Koch & Associates has some of the best defense lawyers in Southern California, and they have launched a marketing campaign to make their legal services known to those with serious driving infractions in Riverside. Professional attorneys can make a big difference in the outcomes of severe traffic infractions. Without such legal representation, drivers could face steep fines, various court dates, lost time from work, jail time, community service, suspended licenses, and more. However, the expert attorneys with Chris Koch & Associates may be able to get serious driving charges dropped without their clients ever appearing before a judge. To have the top Riverside attorney work on a serious traffic violation, or to discover more about the criminal defense lawyers visit the local website here, http://duiattorneyriversideca.com/.
Various serious traffic charges incurred by Riverside residents can be eliminated or reduced by hiring expert defense lawyers. This is the message of the new marketing campaign released in the Riverside area in order to provide area residents with real help when faced with tough driving charges. Driving on expired or suspended licenses, DUI arrests, reckless driving, hit and runs and more can be significantly reduced if not completely eliminated by using expert attorneys. Life can be severely disrupted if those charged with serious traffic violations that don't utilize professional legal representation. There are stiff fines to pay, jail and community service time to serve, various psychological and drug tests to take, etc. Of course, most serious traffic infractions also result in the suspension or revoking of the offender's driver's license which can make getting to work, school, or running errands extremely difficult.
By hiring and utilizing expert attorneys working at Chris Koch & Associates, Riverside offenders may have their charges dropped without going to court or, at least, reduced so that penalties are not so severe. In some cases, the lawyers can also prevent their Riverside clients' driver's licenses from being suspended or revoked. Attorneys working with the firm take pride and make great efforts to keep their clients out of court and jail if at all possible. Even if clients have to appear at a Riverside DMV hearing, the attorneys will be with them each step of the way to provide expert counsel and representation.
Because the professional attorneys at Chris Koch & Associates have years of experience, they have created deep and trusted connections within the court systems of Riverside, San Bernardino, Los Angeles and Orange counties. These connections with judges, prosecutors, court staff, police authorities, etc are utilized to negotiate reductions or eliminations of serious traffic tickets and charges. The criminal defense lawyers take pride in doing all that they can possibly do to keep clients out of court and jail as well as to significantly reduce penalties.
The law office uses the best internet marketing company to help assist in marketing to help promote the message about the importance of speaking with an experienced attorney in Riverside CA. if someone has been arrested. The firm continues its online presence by offering free consultations and information on criminal defense on the firm's blog and social media pages. This information along with free consultations the firm hopes to attract more Riverside residents looking to speak to an attorney. To learn more about the law firm visit the company DUI lawyer Riverside Facebook page. http://www.facebook.com/DuiLawyerRiverside
About Christopher Koch: Graduate of University of San Diego School of Law Admitted to practice law November 2001. The law office is experienced in criminal defense, very well respected and locally connected in San Bernardino, San Diego and Orange Counties. As a local attorney in these jurisdictions he has the ability to get the best possible outcome for clients. For more information about a free consultation or to speak with the top DUI attorney in Riverside CA, contact the firm at 877-227-9128.
Contact:
info(at)duiattorneyorangecountyca(dot)com
Phone: 877-227-9128