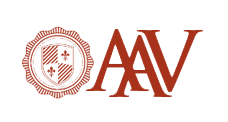 Speak to a attorney if you have a serious traffic offence in San Diego, 877-227-9128
(PRWEB) August 08, 2013
A new marketing campaign has been launched by the law firm of Chris Koch & Associates that targets San Diego drivers who have been charged with serious traffic offenses. The professional and experienced attorneys at the law firm can successfully work to have such charges either reduced or thrown out of court. Hiring San Diego attorneys from Chris Koch & Associates can help clients avoid serious penalties such as fines, revoked or suspended driver's licenses, community service and even jail time. To speak with a criminal defense attorney in San Diego, visit the local website here, http://www.duiattorneyinsandiegoca.com/
The current marketing campaign launched by Chris Koch & Associates seeks to make San Diego drivers aware of their professional legal services. If hired soon enough, their attorneys can many times get cases dropped without their clients needing to appear before a judge. Under California law, those charged with serious traffic violations have only 10 days to contact their DMV office before driver's licenses are automatically suspended. However, an expert attorney can make that initial contact and negotiate either a reduction in the charge or have it completely thrown our without the client needing to appear before the judge.
Chris Koch & Associates consists of some of the best lawyers operating in Southern California. They have years of experience handling cases in Orange, San Bernardino, Los Angeles and Riverside counties and can effectively assist San Diego drivers with serious traffic tickets and charges. Besides having a deep knowledge of California law and years of practicing experience, the defense lawyers also have a vast network of legal connections within the Southern California court systems. Prosecutors, law enforcement authorities, judges, and other court staff can be met with to negotiate reductions in serious charges or their removal. Such attorneys can easily prevent licenses from being suspended or revoked, prevent or reduce fines, prevent jail or community service time, stop drug and psychological tests, etc.
Appointments for free consultations with expert San Diego traffic court lawyers can be made by calling Chris Koch & Associates at 877-227-9128 (toll free) or by their official website. Each case will be reviewed and professional counseling provided on the best options for the clients. If clients are required to appear at DMV hearings, their attorneys will stay with them throughout the process and continue seeking the least harsh penalties possible for each case.
Chris Koch & Associates have years of experience handling tough legal cases throughout the Los Angeles, Riverside, Orange and San Bernardino counties of Southern California. The entire legal team takes pride in keeping their clients out of court and out of jail as well as reducing penalties when these goals cannot be reached. The firm utilizes its vast network of legal contacts to effectively negotiate the dropping or reduction of charges with judges, prosecutors, law enforcement authorities and other court related staff. The San Diego attorneys use the top professional SEO consultant to assist the criminal defense law firm in marketing and promoting the message about the importance of speaking with an experienced DUI attorney in San Diego CA. The firm looks to help someone that has been arrested, and is in need of an attorney. The firm continues its online presence by offering free consultations and information on criminal defense on the firm's blog and social media pages. Providing using a local SEO company to promote information, along with offering a free consultation, the firm hopes to attract more San Diego residents looking to speak to an attorney. To learn more about the law firm visit the company DUI attorney San Diego Facebook page. http://www.facebook.com/DuiAttorneySanDiego
About Christopher Koch: Graduate of University of San Diego School of Law Admitted to practice law November 2001. The law office is experienced in criminal defense, very well respected and locally connected in San Bernardino, San Diego, and Orange Counties. As a local attorney in these jurisdictions he has the ability to get the best possible outcome for clients. For more information about a free consultation or to speak with the top DUI attorney in San Diego, contact the firm at 877-227-9128.
Contact: Chris Koch
http://www.duiattorneyorangecountyca.com
info(at)duiattorneyorangecountyca(dot)com
Phone: 877-227-9128