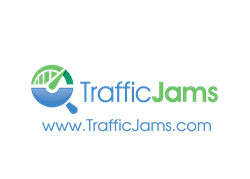 We hope attendees walk away from the event with a whole set of new knowledge on how to turn potential clients into loyal customers.
Chicago, IL (PRWEB) April 14, 2015
Traffic Jams, a Chicago-based online marketing company, is teaming up with Converged Communication Systems (CCS) and Avaya for a free lunch and learn Wednesday, April 22 from 11 a.m. to 1 p.m. at The Gage. This event will talk about two different solutions, contact centers and SEO, and show how businesses can effectively use them together to improve operations.
The lunch and learn is presented by Traffic Jams, a company dedicated to helping businesses improve their online visibility and website traffic. Traffic Jams will be talking to attendees about the importance of search engine optimization (SEO) and ways a company can utilize their services to increase sales. SEO involves a wide range of components, including keyword research, link building, content creation and more, but Traffic Jams will make it simple for SEO beginners.
While SEO will help customers find a business more easily, a contact center will help the business offer the best customer service experience. Along with Avaya, Converged Systems, an IP telephony/UC provider, can set a business up with a contact center solution to meet their specific communication needs. During the event, CCS will go over the latest contact center solutions and how they can build off a business' SEO.
"Both Traffic Jams and Converged Systems are very excited for this lunch and learn," Michael Donis, VP of Business Development at CCS, said. "Some people may think that SEO and contact centers don't have anything to do with each other, but we're going to show you why they are a perfect match. We hope attendees walk away from the event with a whole set of new knowledge on how to turn potential clients into loyal customers."
The event will be held at The Gage, located at 24 S Michigan Ave from 11 a.m. to 1 p.m. The event is free but seating is limited. To register, go to http://www.convergedsystems.com/events/avaya-contact-center-seo.php?register.
About Traffic Jams
Traffic Jams is a Chicago-based company that focuses on increasing online traffic through a comprehensive online marketing strategy. Their team of certified marketing professionals offers an array of services such as web design, content marketing, SEO, social media, public relations, PPC and more. Whether your business is new to SEO or has dabbled with online marketing, the Traffic Jams team is here to help create, develop and enhance your online marketing campaigns. With their powerful tools and years of experience, Traffic Jams will unlock additional business opportunities, increase prospects and in turn, generate more sales leads for your business. For more information, visit http://www.trafficjams.com.
About Converged Communication Systems
Converged Communication Systems (CCS) is a nationwide provider of best-in-class IP Telephony solutions and support services for businesses of all sizes. Focusing on industry leading solutions, Converged Communication Systems provides complete telecommunication solutions to meet your simple or complex business needs. They specialize in a full range of solutions including on-premise, hosted / cloud (public or private), and hybrid cloud solutions. Their portfolio includes several brands which enable them to approach their client engagements in an unbiased manner, allowing CCS to be true consultants. In addition, their expertise allows multi-location and remote/home workers to operate more efficiently via VoIP/SIP. For more information, visit http://www.convergedsystems.com.
About Avaya
Avaya is a global provider of business collaboration and communications solutions, providing unified communications, contact centers, networking and related services to companies of all sizes around the world. For more information please visit http://www.avaya.com.