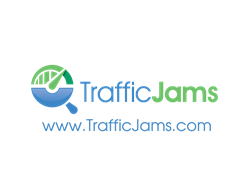 Search engine optimization (SEO) can be a daunting task for a small business, so we're excited to be able to make it a little less intimidating and hopefully more fun.
Chicago, IL (PRWEB) April 02, 2015
Traffic Jams, a Chicago-based company providing professional marketing solutions, announced today that it will be exhibiting at this year's Small Business Expo. The expo will take place at Navy Pier on April 9 from 9:30 a.m. - 5 p.m. Traffic Jams will have a booth in the expo hall and will also be hosting a workshop on SEO practices.
The Small Business Expo is the nation's largest B2B trade show, conference and networking event. It's hosted annually in the largest small business cities, such as Atlanta, Boston, Dallas, Miami, Seattle and Chicago. In addition to its 17 sponsors, this year's Chicago expo will have around 90 exhibitors. There will be an array of events throughout the day, including an industry meetup, over 25 workshops, speed networking, how-to demos, presentations and sweepstakes & giveaways.
Traffic Jams' workshop, "How to Succeed with SEO", will teach audience members the basics of search engine optimization and how businesses can use it to grow their organic online presence. They'll be covering a wide range of SEO components, including social media marketing, videos, press releases, PPC management, analytics and much more. They hope workshop participants will walk away from the hour-long session with a better understanding of SEO and its importance for all businesses, regardless of industry.
"The entire Traffic Jams team is very much looking forward to the Small Business Expo," Lori Bernardino, CMO at Traffic Jams, said. "We've put together a great presentation and hope participants gain a lot of helpful information. Search engine optimization can be a daunting task for a small business, so we're excited to be able to make it a little less intimidating and hopefully more fun."
For more information about the 2015 Chicago Small Business Expo at Navy Pier, go to http://www.thesmallbusinessexpo.com/chicago.
About Traffic Jams
Traffic Jams is a Chicago-based company that focuses on increasing online traffic through a comprehensive online marketing strategy. Their team of experienced and certified marketing professionals offers an array of services such as web design, content marketing, SEO, social media, public relations, PPC and more. Whether your business is new to SEO or has dabbled with online marketing, the Traffic Jams team is here to help create, develop and enhance your online marketing campaigns. With their powerful tools and years of experience, Traffic Jams will unlock additional business opportunities, increase prospects and in turn, generate more sales leads for your business. For more information, visit http://www.trafficjams.com.