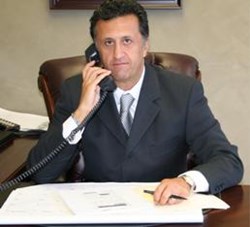 Los Angeles, CA (PRWEB) August 16, 2013
Mr. Ticket, California traffic ticket attorney, now offers legal assistance to drivers who have been charged with reckless driving. Reckless driving is a serious offense in California, and it carries misdemeanor charges as well as stiff fines and fees. If you have been charged with reckless driving, Mr. Ticket can help.
Reckless driving is a violation of California Vehicle Code 23103. Vehicle Code 23103a defines reckless driving as, "A person who drives a vehicle upon a highway in willful or wanton disregard for the safety of persons or property is guilty of reckless driving." VC 23103b expands the definition of reckless driving to off-street parking facilities.
Drivers who are cited for reckless driving are subject to a jail sentence of 5 to 90 days in county jail, a fine of between $145 to $1,000, and two points on their license. In addition to these fines and penalties, reckless driving results in a misdemeanor charge on the driver's record, which may impact his or her ability to gain employment, get housing, or pass background checks for various volunteer positions or organizations.
About Mr. Ticket, Traffic Ticket Lawyer
Mr. Ticket is an experienced reckless driving attorney who has intimate knowledge of the California traffic court system and traffic laws. He also has extensive experience in the automotive industry, which offers him expanded knowledge of how vehicles work and how their operation may contribute to a citation.
Mr. Ticket, bench warrant lawyer, knows the arguments and the evidence that California traffic judges are looking for. He has a successful track record of helping drivers who are charged with reckless driving get their fines and penalties reduced to the minimum allowable by California state law, as well as helping many drivers who are cited for reckless driving get their tickets and criminal charges dismissed entirely.
Call Mr. Ticket to schedule a consultation. Mr. Ticket is an experienced traffic ticket attorney who deals with all manner of citations, from basic speeding tickets to DUIs, hit and run charges, failure to appear warrants, and more. No citations or charges are too minor or too serious for Mr. Ticket to help with.
Website: http://www.4mrticket.com
Press Release Submitted by AvitalWeb.com
Kevin Neman
(818) 205-9300