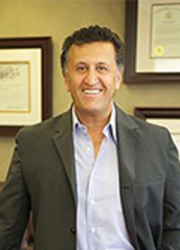 Los Angeles, CA (PRWEB) October 28, 2015
Anyone who has ever received a traffic ticket in Los Angeles knows how expensive it can be for even the most minor offenses. These fines were required to be paid, even if the individual was going to fight the ticket. Recently, judicial policymakers for the State of California have agreed to making some changes in the payment guidelines. Mr. Ticket, our experienced traffic ticket lawyer in Los Angeles, shares how these positive changes will affect those who face traffic violations.
In the past, those who were being charged with a traffic violation were expected to pay the fine before fighting any charges. This may seem unreasonable, but the court considered this as a form of bail to make sure that the charged individual would show up to their court hearing. However, those who did not pay this fine could face stiffer penalties, including the suspension of their driving privileges. Even someone who was going to hire a Los Angeles red light camera tickets lawyer would first have to pay the fine, and then they would have to return to court to fight the charges.
While this might be a good policy for someone with serious charges who needs to find a hit and run lawyer in Los Angeles, those charged with smaller offenses, and those who cannot get the required amount of money in a short time frame suffered the most.
With the new changes, receiving a traffic citation has gotten much more fair and simple. Instead of having to pay the fine and then fight your case, you can simply fight the case without any restrictions or additional fees. For example, those who would need the assistance of a drunk driving lawyer can now set up a court date to fight the charges rather than face the loss of their license or even have to spend jail time for not paying the fine first.
While this is great news for many, Chief Justice Tani Cantil-Sakauye states that "More work lies ahead" to improve the system. Those who are fighting a failure to appear or who need the assistance of a suspended driver's license lawyer may still not benefit from the new laws.
Mr. Ticket is an experienced attorney in all traffic violations, and is a qualified reckless driving lawyer who can help with all types of traffic violations.