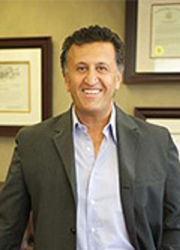 Los Angeles, CA (PRWEB) April 28, 2016
Senator Bob Hertzberg has recently proposed new legislation regarding the suspension of driving privileges in the state of California. Mr. Ticket, renowned traffic lawyer, comments on this effort to help with unnecessary driver's license suspensions.
It is a common occurrence for those who cannot pay a traffic fine to incur more than $1,000 in penalties and even a driver's license suspension. These laws unfairly target lower-income populations. While offenders may attend a class for DMV point removal, those without the money may be out of luck and can face a suspension from unpaid fines or failure to appear at court, even if it is due to lack of money to pay for gas or a ride.
Those unable to afford the initial fines are less likely to be able to consider appealing traffic cases and may have to go without a license, limiting their opportunity to earn money through employment.
As a renowned traffic lawyer, CEO and head attorney of Mr. Ticket, Amir Soleimanian, understands that it can be a complicated process for drivers who have lost their driving privileges. Not all potential suspensions will be diverted if this newly proposed legislation goes into effect. Mr. Soleimanian explains that drivers must go to court for the legal charges involved with their ticket but "must conduct a DMV hearing" in many cases as well, such as for a DUI charge. Mr. Soleimanian additionally states that "you only have 14 days" in which to contact the DMV regarding a hearing.
These newly proposed laws will not affect the more serious offenses where a driver's license suspension is nearly always a part of the initial punishment, such as for evading police officer, but will help those who are facing smaller infractions where a loss of driving privileges does not fit the crime.
Drivers who have unpaid tickets or who are facing charges that may result in loss of driving privileges, such as resisting arrest, are encouraged to contact Mr. Ticket for the assistance of a qualified attorney.