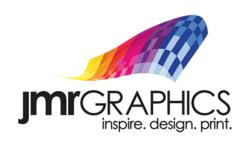 Central Islip, NY (PRWEB) July 01, 2013
On July 1, nationwide trailer wraps manufacturer, JMR Graphics, comments on The Australian Literacy and Numeracy Foundation's 'Wall of Hands' campaign that is incorporating outdoor and digital advertising into their strategy to increase awareness.
According to an article published on June 28th, 2013 on http://www.bandt.com.au, titled, "Charity raises outdoor and digital advertising," The Australian Literacy and Numeracy Foundation (ALNF) 'Wall of Hands' campaign is using interactive tactics, like touch screens, mobile technology and social media to spread awareness for its cause.
Charmain Moldrich, CEO of the Outdoor Media Association (OMA) says, "Using digital technology and linking it with social media is a growing part of our industry, very relevant in today's and future markets. The demonstrated ability here to bring together a broadcast mass-medium with a targeted and personal medium in the same campaign is incredibly exciting."
The campaign includes two interactive screens with built-in cameras. Pedestrians can use the screens to take pictures of themselves raising their hands in support of the campaign with the option to share their photo on the big screen, visible to all shoppers in Sydney's Westfield Bondi Junction.
Users can also download their picture to their smartphone and then share it via social media with "details on how to donate included."
ALNF's goal for the campaign is to raise $40,000 to support literacy programs for children in the remote "Northern Territory community of Groote Eylandt."
TJ Pannell, representative from JMR Graphics, a nationwide trailer wraps manufacturer, thinks the campaign made a smart move in choosing the outdoors as their location for the ads. "There's no denying that outdoor ads provide the most visibility no matter what is being advertised. Outdoor advertisements are a smart tactical move for any brand or initiative looking to spread mass awareness."
JMR Graphics is an award winning Nationwide 3M Certified Manufacturer of Graphics for over a quarter of a century. We specialize in branding companies through Fleet Graphics, Vehicle Wraps, Architectural Wall Graphics, Promotional Window Clings, Floor Graphics, Event Signage and much more. We offer a variety of 3M Graphics Films, which are specially designed for most surfaces that require a changeable, short and long-term application. Our exceptional "Turn Key Service" is backed with a 3M MCS Warranty to give you peace of mind when you need optimum performance for the intended life of your graphics. With our state-of-the-art, cutting-edge facility we inspire our clients by providing creative design, custom-printed graphics and handle a network of nationwide installers. JMR Graphics provides expert capabilities and capacities needed to meet any graphic challenge.
#####