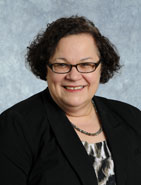 Cleveland, Ohio (PRWEB) October 28, 2014
In CHAMPS Patient Experience's most recent blog post, Training for Healthcare Executives Just as Critical as Training for Frontline Employees, Carol Santalucia shares her thoughts on the topic.
Most of the time when people think of "training" for service skills in healthcare, they think of the frontline employee, but Santalucia would like to challenge that concept and think about training and development for leaders in healthcare. Santalucia believes everything starts with healthcare leaders, and therefore training for healthcare executives is just as important as training for frontline employees.
Three Reasons to Invest in Training for Healthcare Executives:
1.Anything that is taught to frontline employees must be reinforced by leaders. Leaders must not only be aware of the skills being taught to their frontline employees, they must be able to demonstrate those skills. They must be role models and coaches for their employees if they want the skills to be used on a consistent basis. Any skills learned by the frontline staff are quickly downplayed and forgotten if not continuously reinforced by leaders.
2.To create a culture of empathy and compassion, the focus must be as much on the employee as it is on the patient and family. Often times this is a missing piece. Leaders don't see that their teams need and deserve the same compassion and empathy we want them to demonstrate to the patients and families they serve. When leaders lead with strength and empathy, they create an engaged and loyal workforce that is less likely to burn out or experience compassion fatigue.
3.Training for healthcare executives helps build the skills necessary to create the optimal patient experience. For example, leadership rounding is a critical practice which builds credibility and trust. Sometimes leaders want to participate in this practice, but do not have the necessary skills. Focusing on leadership development and skill-building makes a huge impact on your organization's patient experience efforts.
Santalucia closes her blog by asking readers if they have invested in training for healthcare executives within your organization and encourages readers to share their experience.
Learn how leaders set the tone in CHAMPS' leadership development training program.
###
In partnership with Santalucia Group, CHAMPS Patient Experience offers a variety of services to enhance the patient experience. Led by Carol Santalucia, a recognized leader in patient experience with more than 30 years of expertise, CHAMPS offers outcomes-based services designed to create an optimal patient experience. We believe providing an optimal patient experience not only makes sense intuitively but also leads to improved healthcare outcomes, increased patient loyalty and an enhanced financial position for our clients. To learn more about us and our services, visit http://www.champspatientexperience.com.